Launched in 2012, Artifact Uprising set out to create a home for what matters most; photos to be shared, gathered around, and revisited often. The company's printed photo goods are recognized for their elevated quality, distinguished design and thoughtfully sourced materials. Today, the social- centric brand has cultivated a dedicated audience of over 650k followers on Instagram with their genuine and thoughtful voice. The success of their social media strategy has fueled the company's strong and sustainable growth.
How did they do it? By creating a meaningful community, speaking to the human experience through photography, and providing a place for its audience to engage with their brand and each other.
Schedule For Success
Artifact Uprising needed a platform to help with managing its social media strategy as their business continued to rapidly grow. The company gained 80,000 followers in just one year, and doesn't seem to be slowing down any time soon. Between copywriting, editing, content creation and strategic planning, it's important that the brand has a solution to streamline their scheduling to deliver the right photos to their audience at the right time, every day.
+80K increase in follower growth after 1 year
With Later, Artifact Uprising can easily plan and schedule Instagram posts, leaving them time to interact with their audience and dedicate their efforts to other Instagram marketing strategies. The team says Later's Auto Publish feature has been a "game-changer", giving them the ability to schedule photo posts to Instagram without the use of push notifications.
4-5 hours saved per week using Later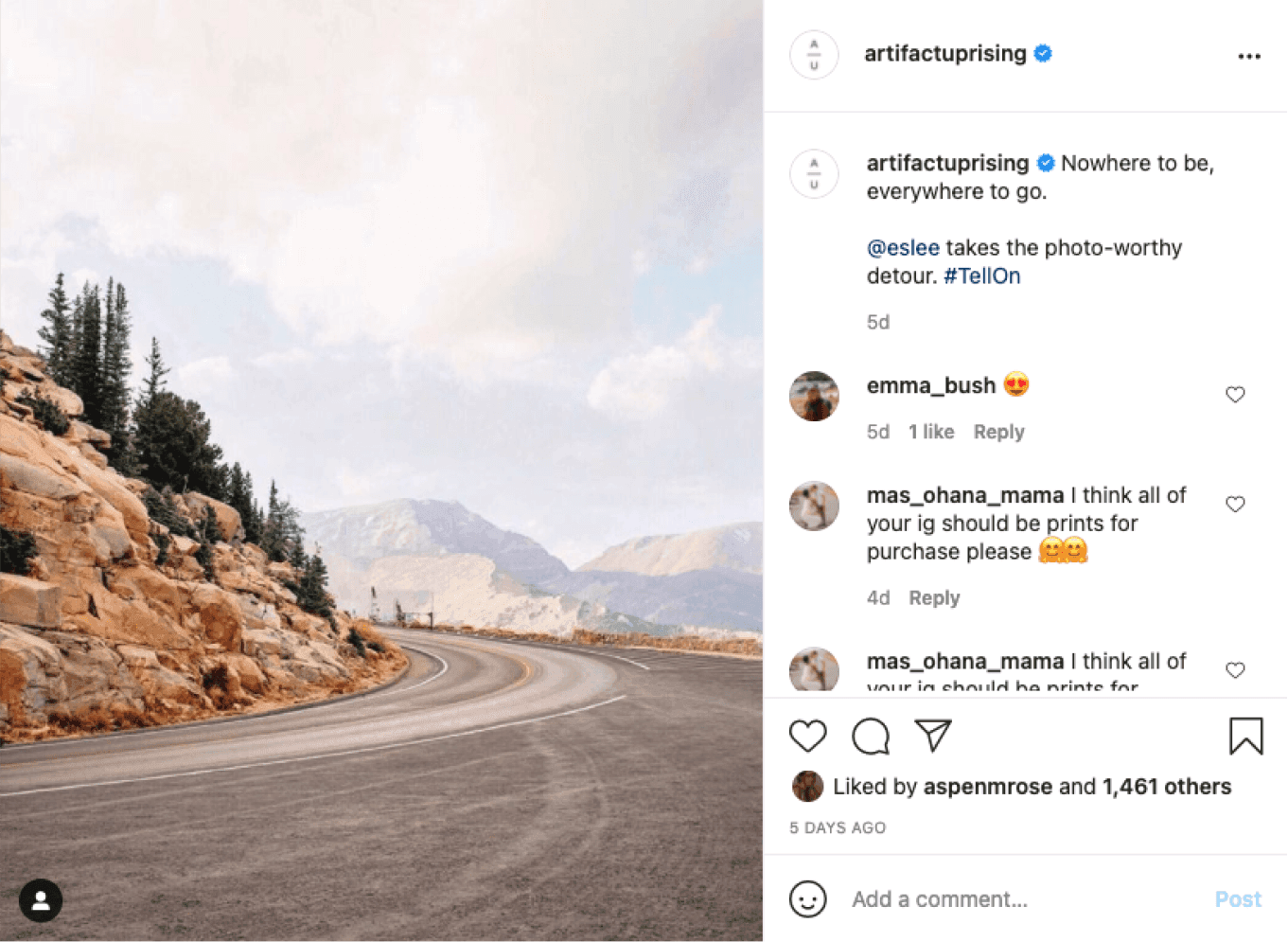 The company regularly looks at the images users are posting with their products, and have found user-generated photos to be their highest quality content. Once the team has sourced their favorite shots, Later's Media Library gives the the team a place to organize and sync their content across all devices, optimizing their workflow and saving the team valuable time.
297K posts on the #TellOn hashtag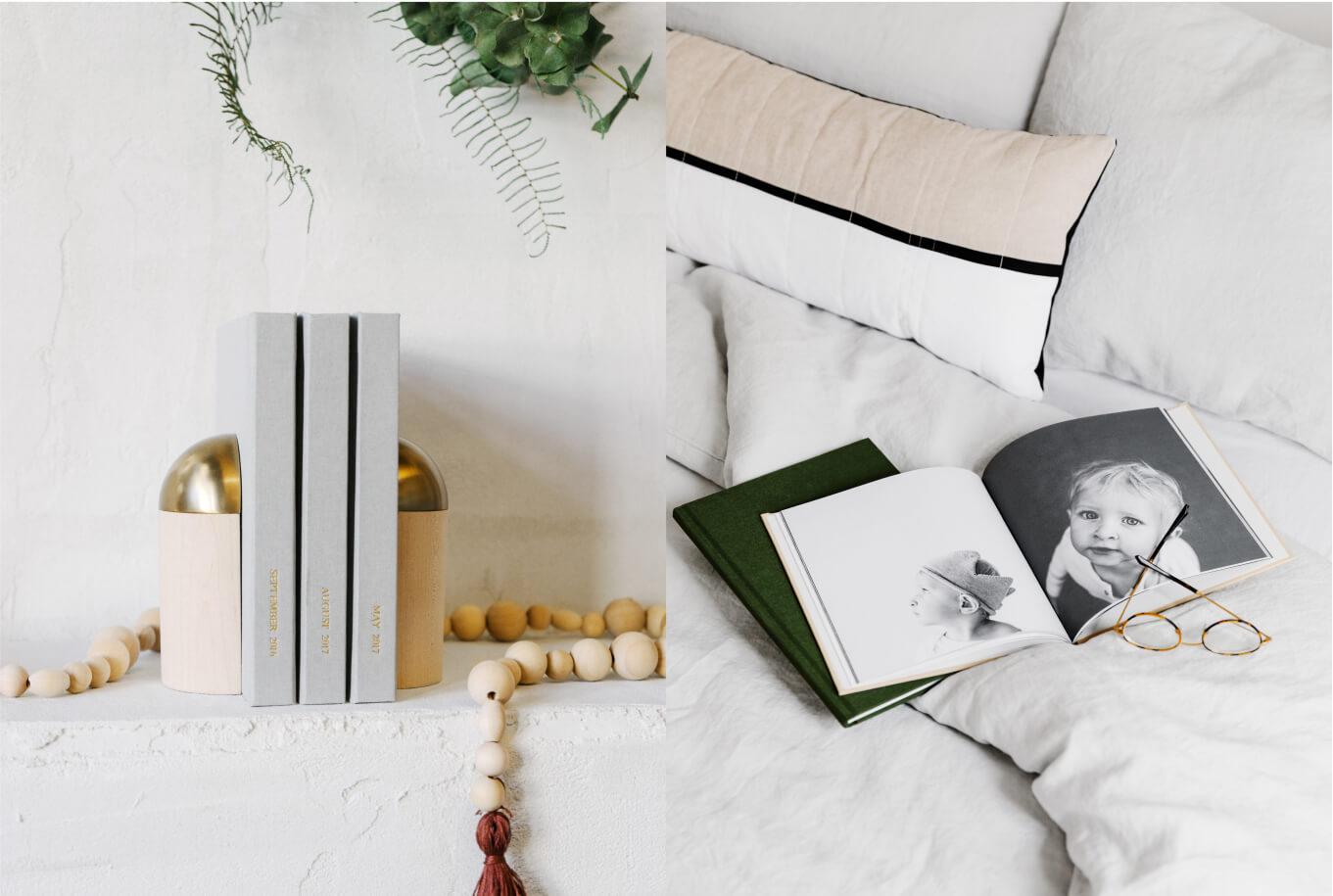 Let's Get Visual
Artifact Uprising needed an easy-to-use solution that would be simple to implement and allow them to see how their photos would look on their feed. Maintaining a cohesive aesthetic has been a top priority for the brand from the beginning, which means they needed a highly-visual platform. Fortunately, Later was there to provide Artifact Uprising with a robust platform to enhance their strategy and drive meaningful results.
Artifact Uprising's strong visual brand is at the heart of how the company connects with their audience on Instagram. It was important for them to be able to see all of their posts in a visual planner. Later's Visual Planner, the team's favorite feature, allows them to create a consistent aesthetic, see the big picture, and plan campaigns like pros. The grid-by-grid view allows the team to decide which photos work well together, and which should be saved for later use.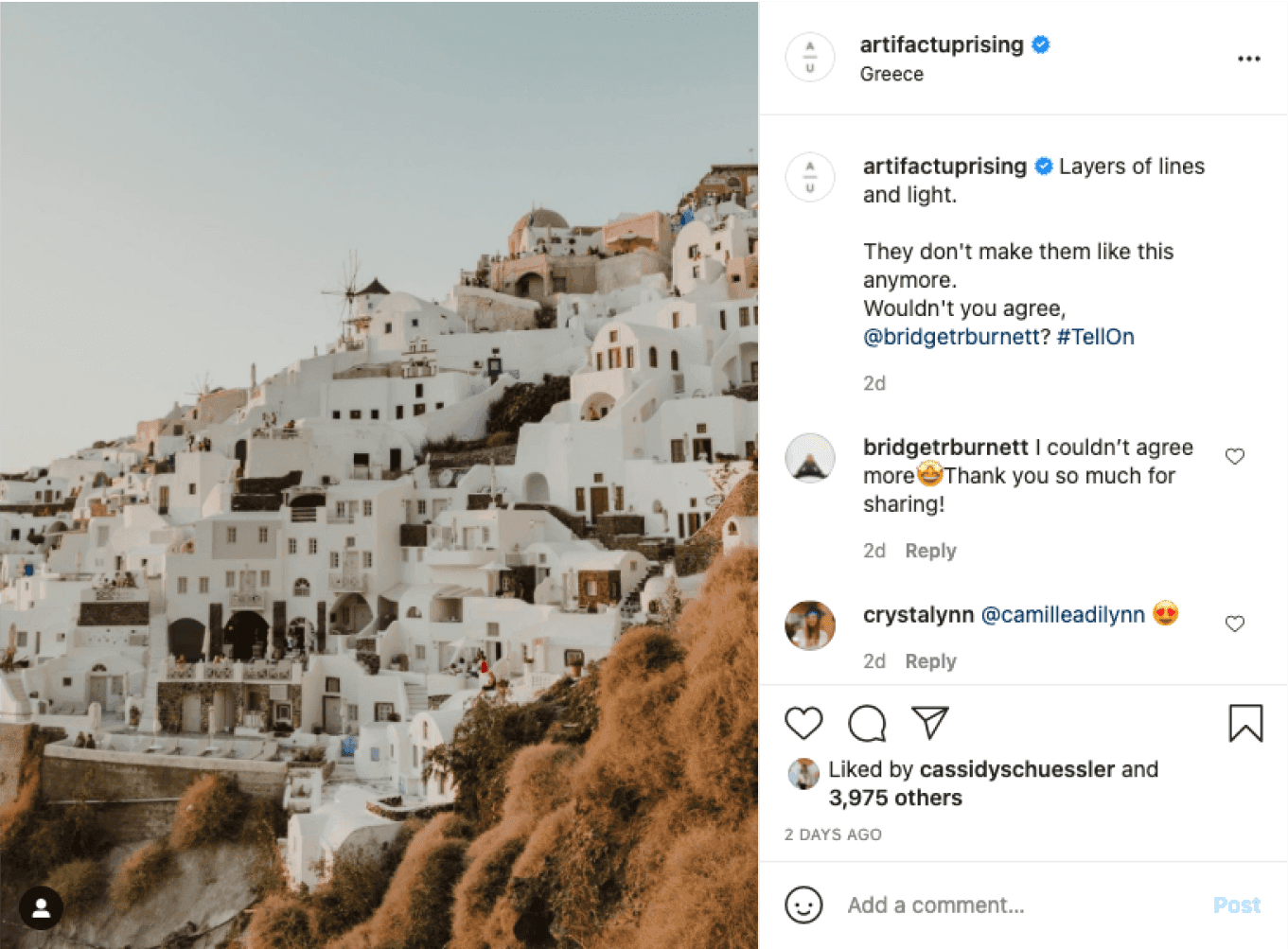 Cultivating a Community
In the past year, Instagram has become crucial to Artifact Uprising's marketing strategy, giving them the creative freedom to engage with their audience in many different ways. Instagram is where they can be most genuine and conversational, which are important pillars to their brand.
The team tackles audience-building the same way they do business: thoughtfully and by promoting community. Artifact Uprising predominantly uses user- generated content (UGC) and makes sure to leave a genuine comment on each and every post they are tagged in. By using Later, the team can spend less time focusing on what to post with engagement top of mind.