Social Media Publishing: Best All-In-One Tool With Free Features
Keep your content organized in 2022 with Later's Social Media Publishing Tool. Includes free plan with generous features and high post limit. Schedule your posts, add your own content, or source relevant, on-brand UGC to publish into your own feed.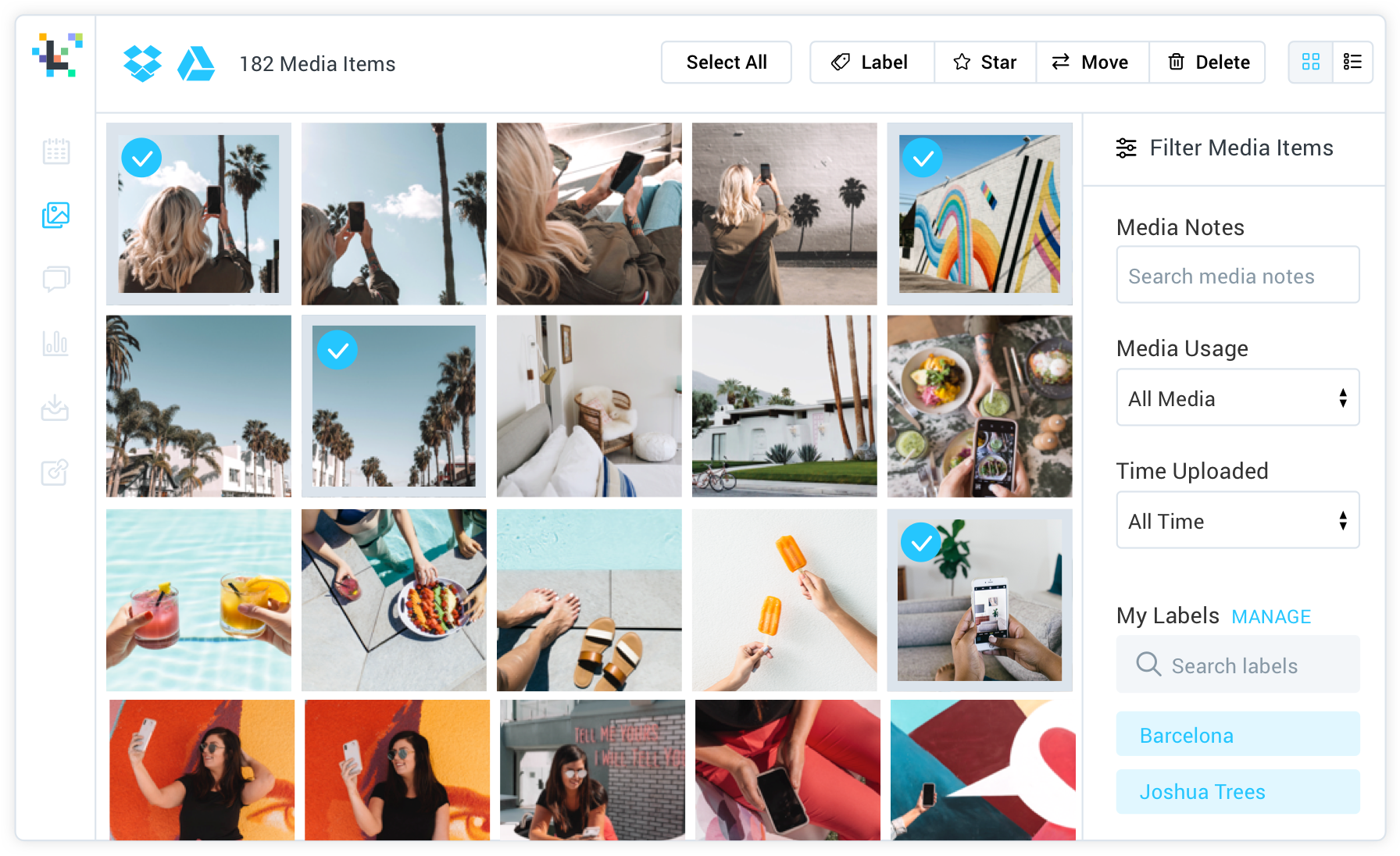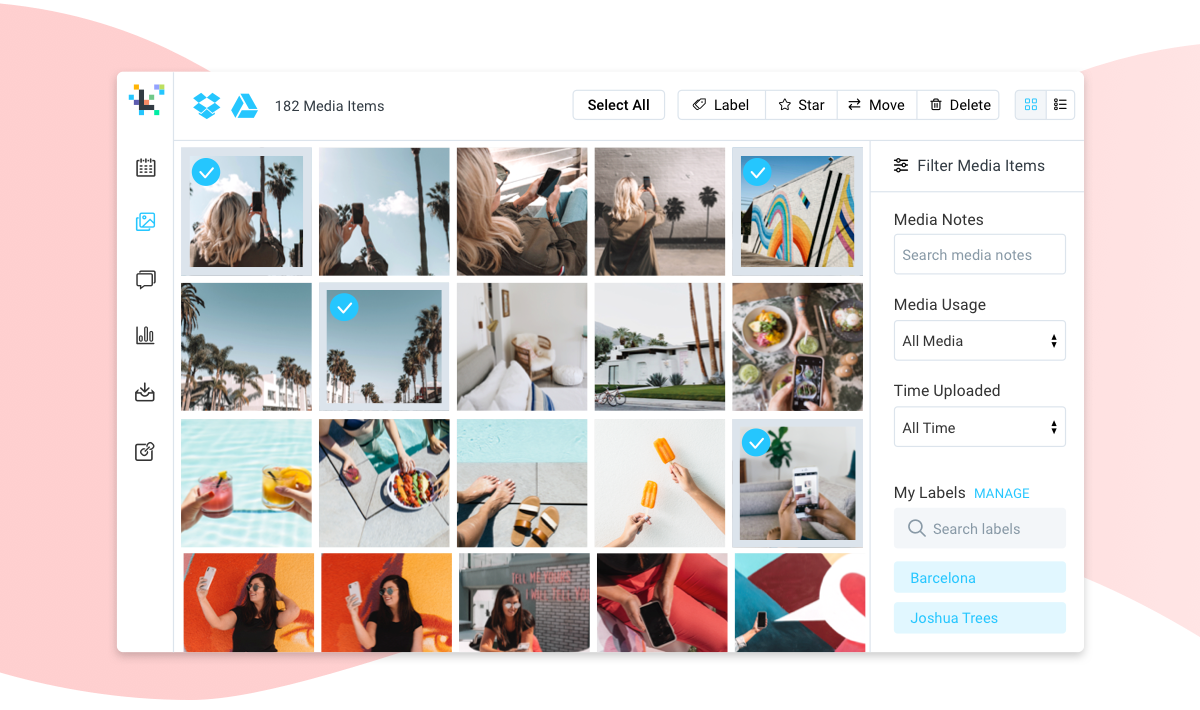 An Organized Media Library
Keep all your photos, videos, and user-generated content in one place, accessible on any device by your team.
Bulk Upload

Sync and store photos ready to be accessed on all devices by you and your team whenever inspiration strikes.

Labels

Organize your media with labels so you can quickly find the right photos at the right time! Easily search and filter through your photos when scheduling your post.

Side Library

The side library is where media library meets the content calendar. It helps organize the media stored in your media library so you can easily search, and repurpose media items and schedule them for multiple social profiles.
Import from Google Drive or Dropbox

Add your media from your computer, Dropbox, or Google Drive, and effectively organize your content with labels for easy upload and scheduling.

Groups

Manage access to your photos, videos and social profiles within Later. Groups allow you to collaborate with multiple teams and brands, while keeping your content and Instagram accounts separate from each other.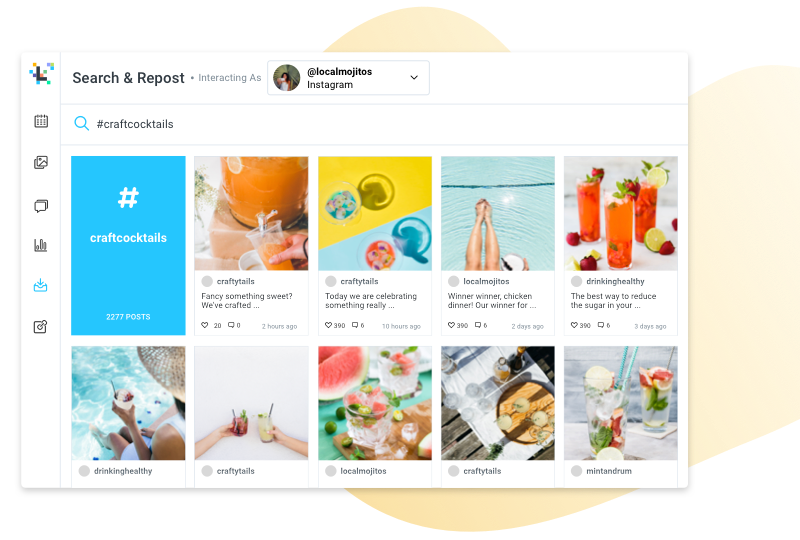 Find + Collect UGC with Search By Hashtag
Search community content and add it directly to your media library to schedule or repost into your own feed.
Collect by Instagram hashtags

Search for content by hashtag and add it directly into your media library to schedule or repost into your own feed.

Repost high quality images

No more pixelated photos! Share the original photo with your own followers, without losing any of the quality.

Ensure Proper Photo Credit

Later adds photo credit directly into the caption box, so you never have to worry about giving proper credit to the original source.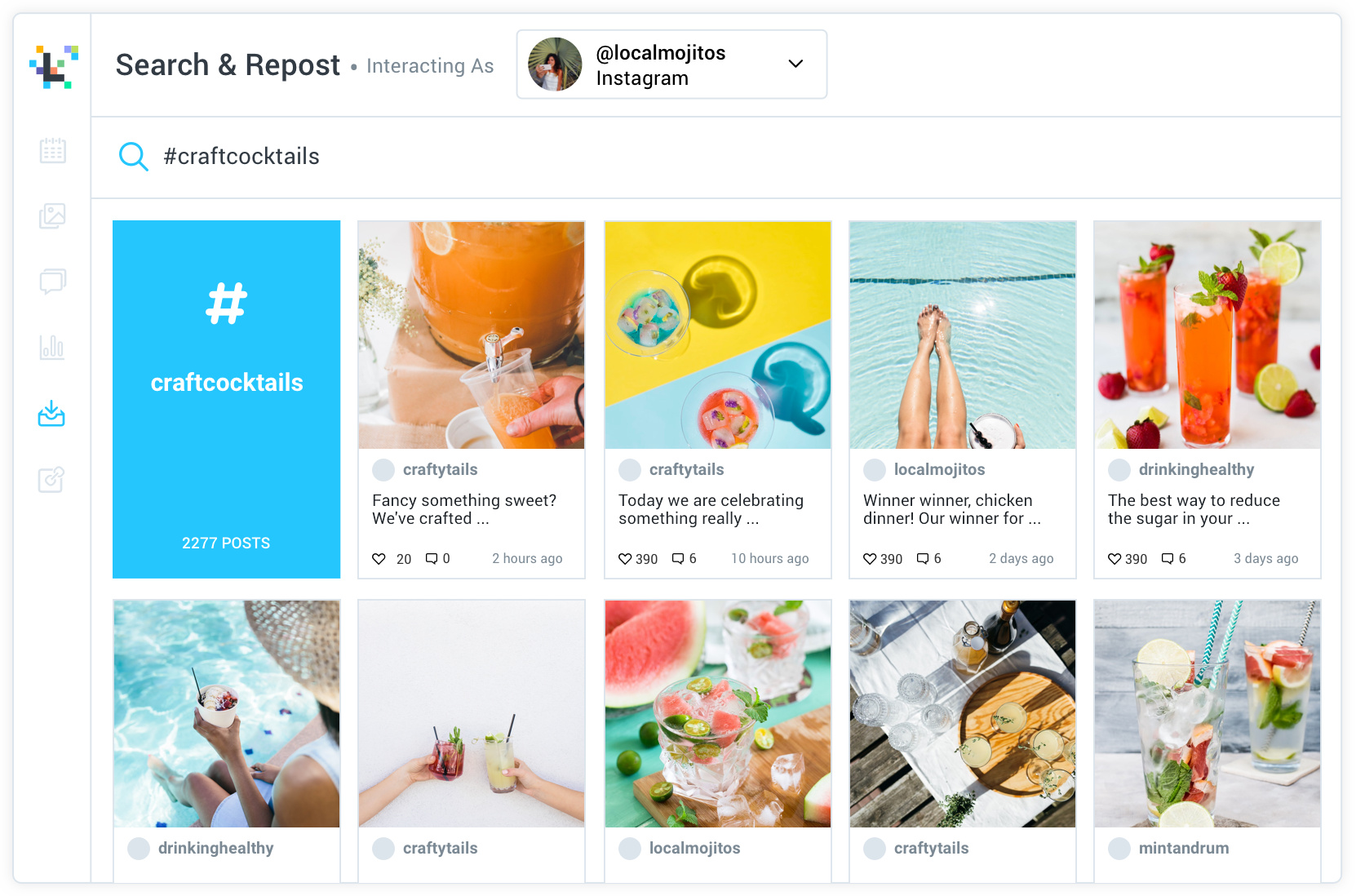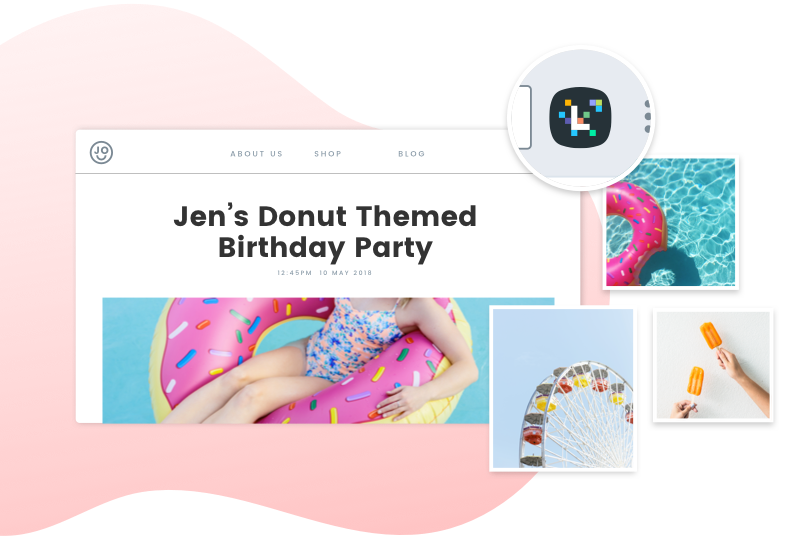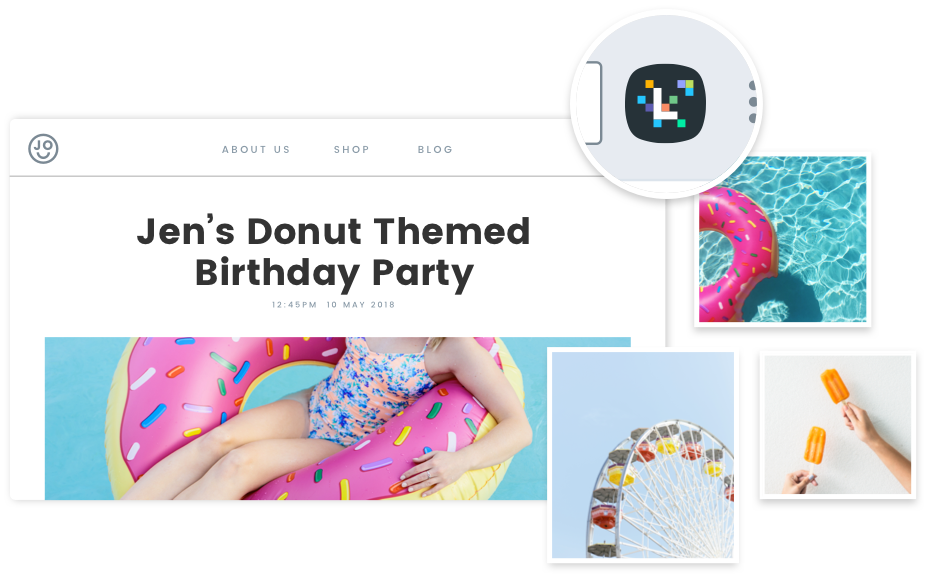 Chrome Extension
The free Later Chrome Extension makes it super easy for you to curate and collect photos from anywhere on the web for your Instagram feed. The best part? You can schedule them right from the web! Later maintains the highest photo quality, so you can say goodbye to pixelated photos from screenshots.
Later is free to use

for as long as you want
Create Free Account
The best tools, for every platform, right at your fingertips.