Facebook posts just got wayyy easier
The Facebook scheduler you've always wanted
Kick your social strategy up a notch with Later Facebook Scheduling. Schedule your Facebook posts in advance, manage everything in one easy calendar, and automatically publish to Facebook without a hitch.
Schedule your Facebook posts in a few simple clicks with Later's Facebook Scheduler. Here's how: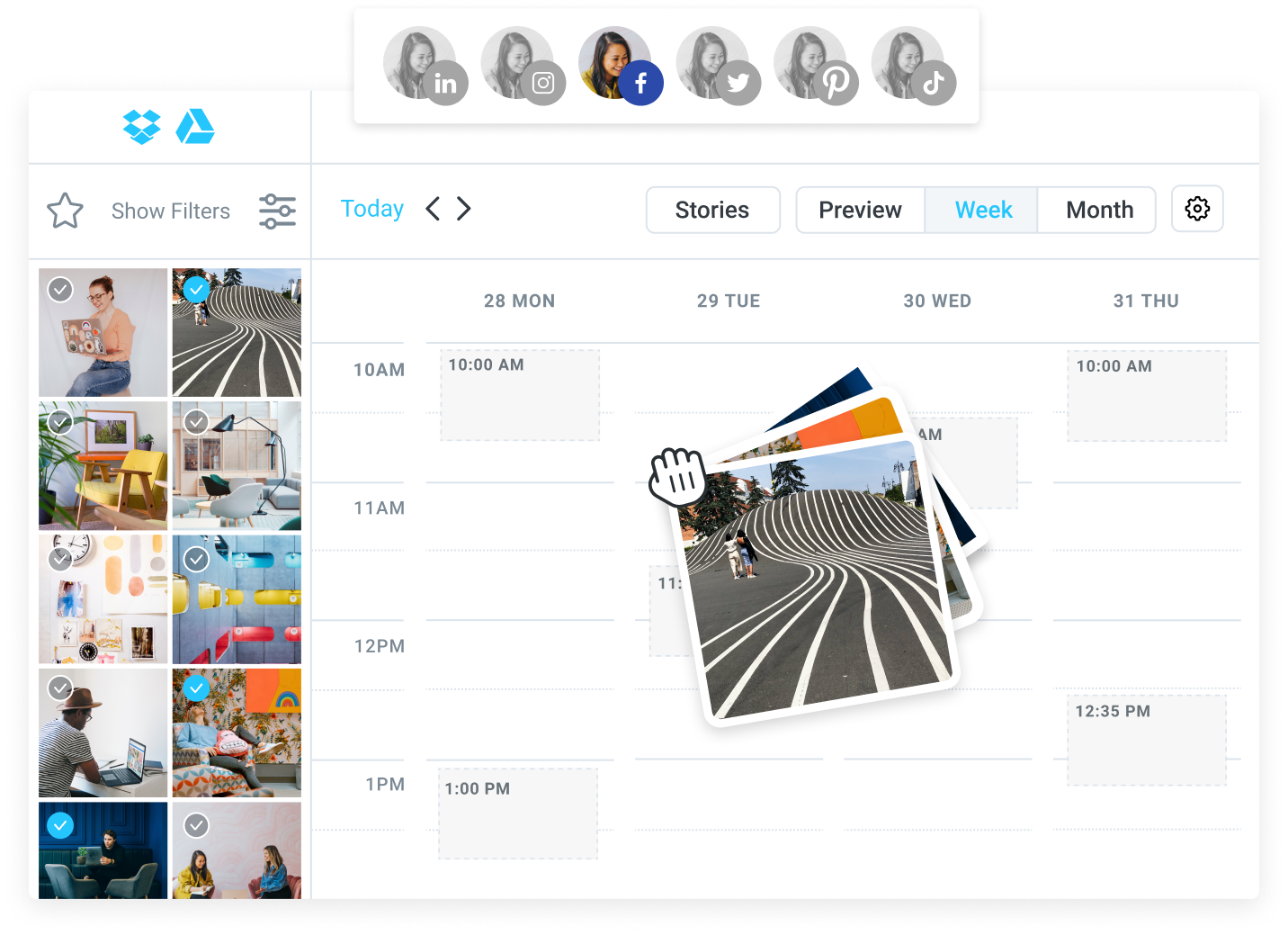 Drag and drop content to

your Calendar
Easily drag and drop content from your Media Library right to your Calendar. Yup, it's that easy. Speed up your planning by loading all of your Facebook content to your Media Library ahead of time.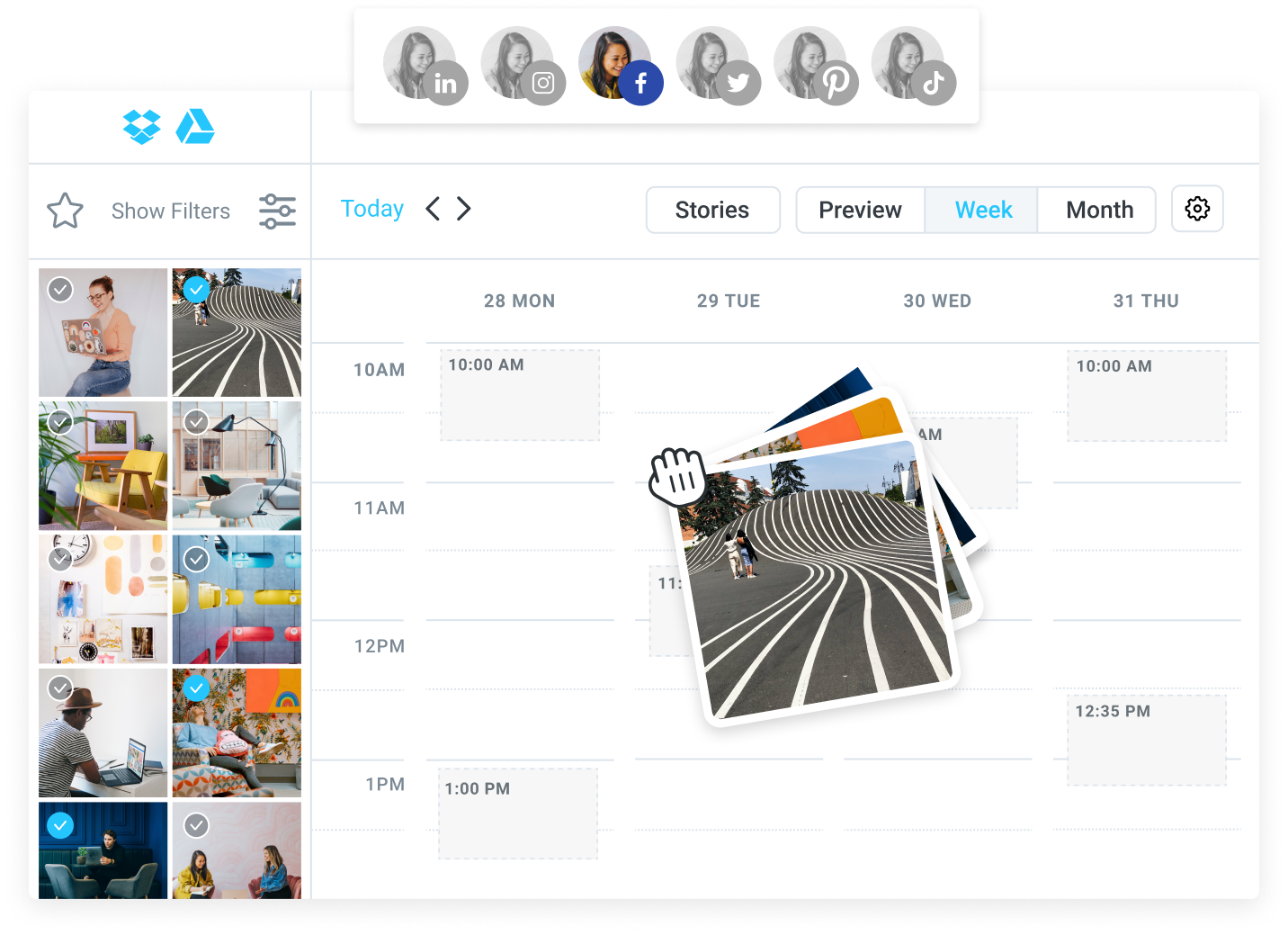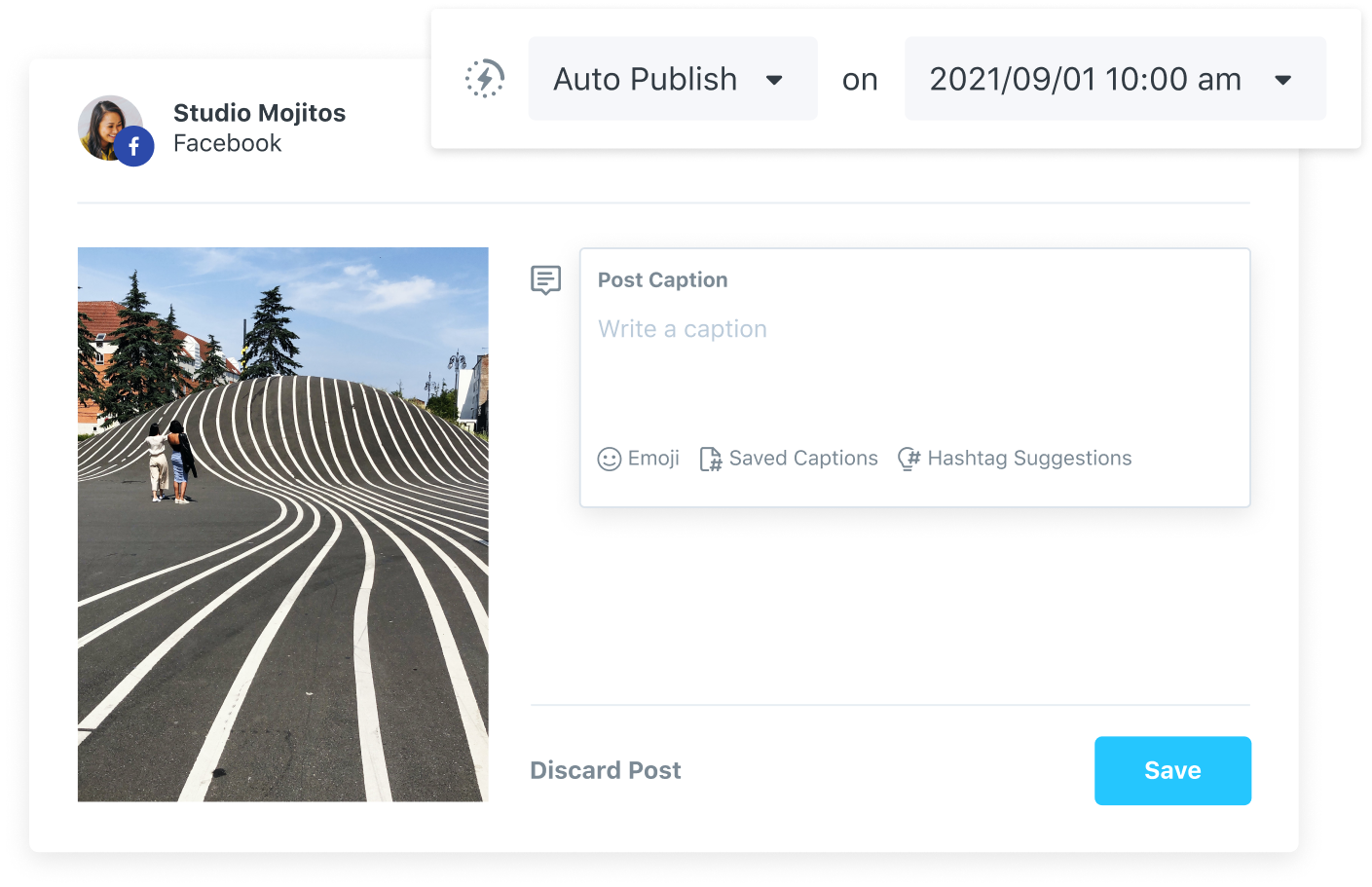 Choose the time and date

to publish
Select the date and time you want to publish your post to Facebook. Our Facebook Scheduling feature helps you maintain a consistent presence on Facebook, so you can grow your community and keep your current customers engaged.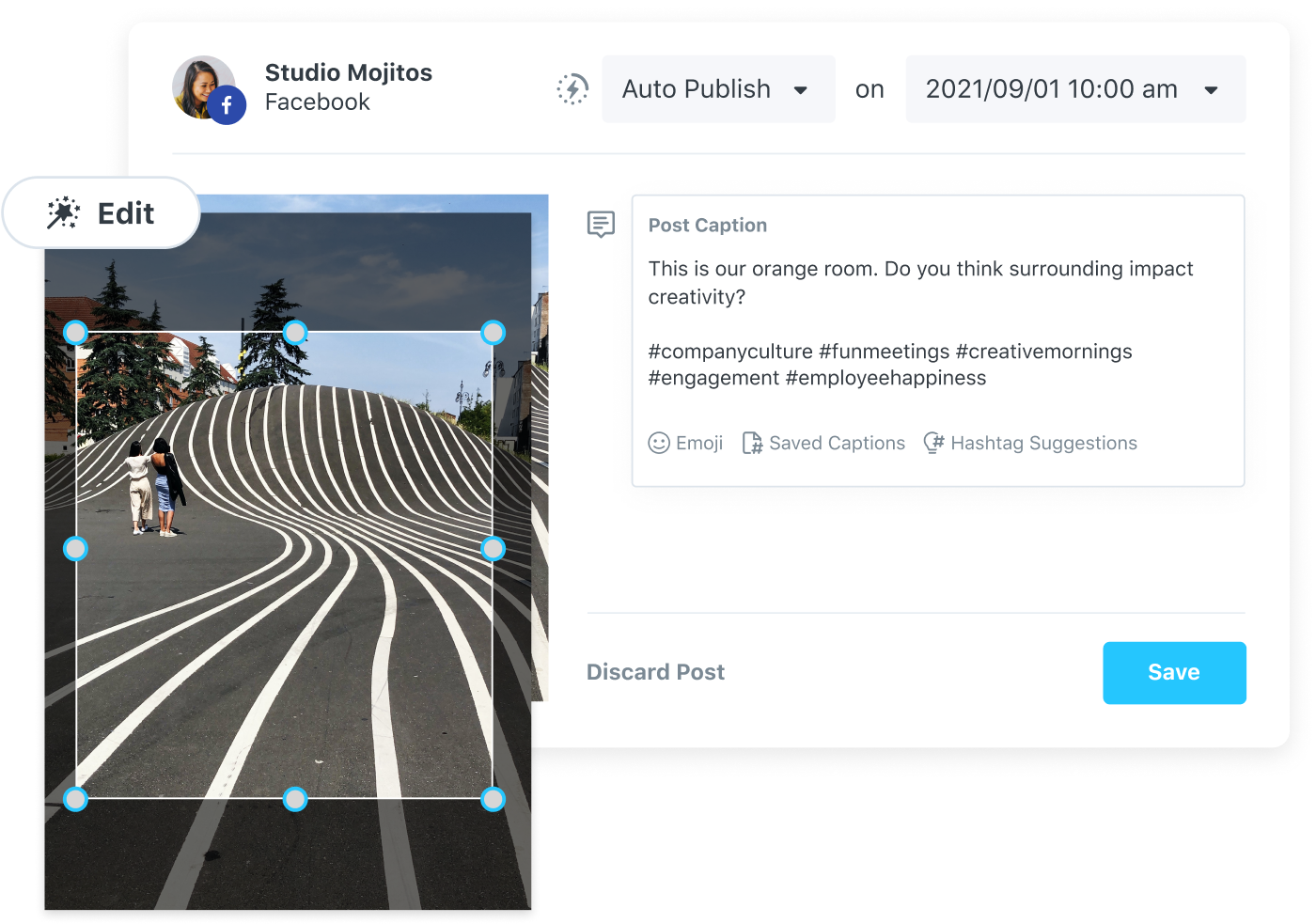 Add a caption and hashtags, and edit

your post.
Now add your caption, choose your hashtags, and crop your media to the perfect size for Facebook – all in a few quick taps.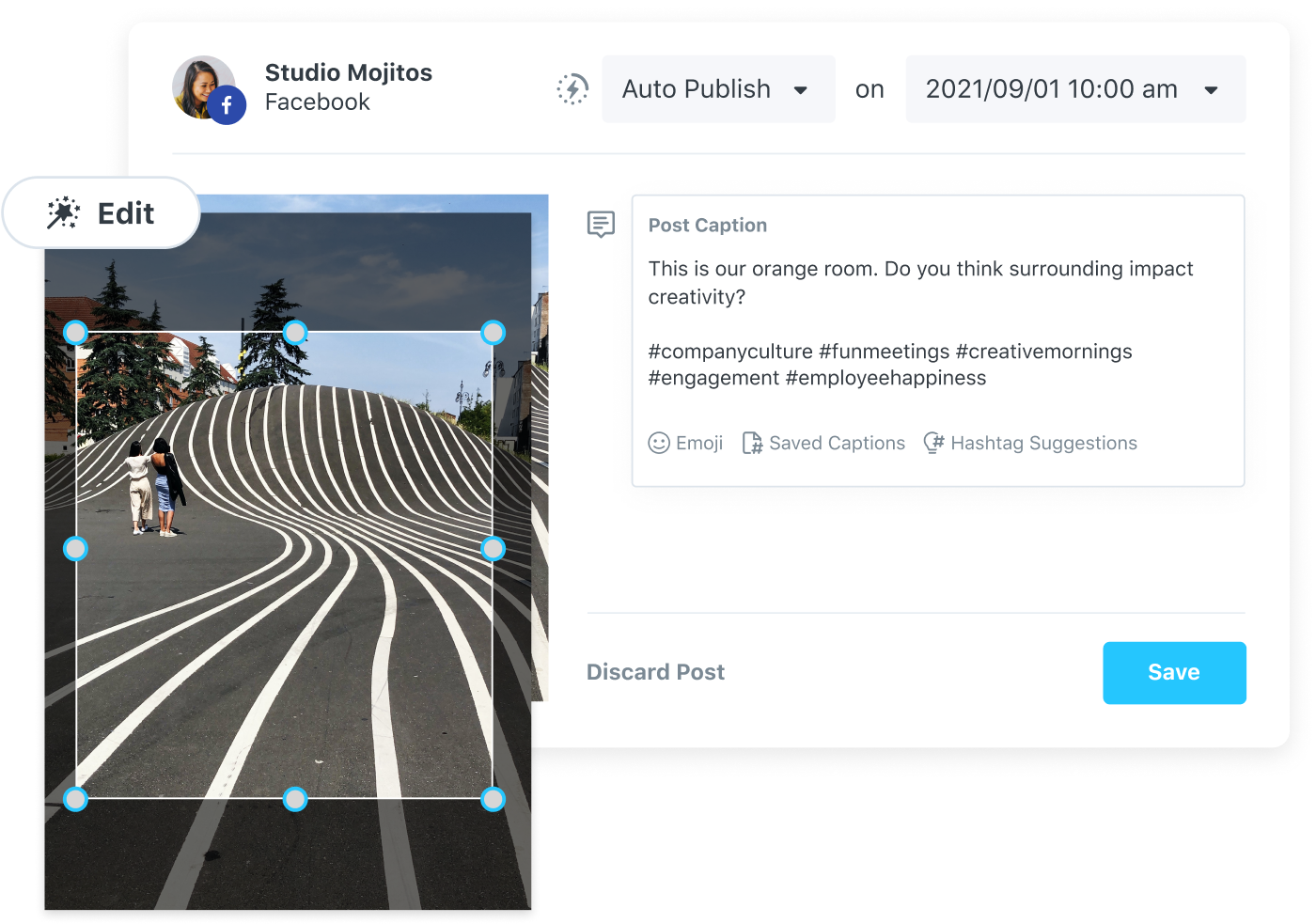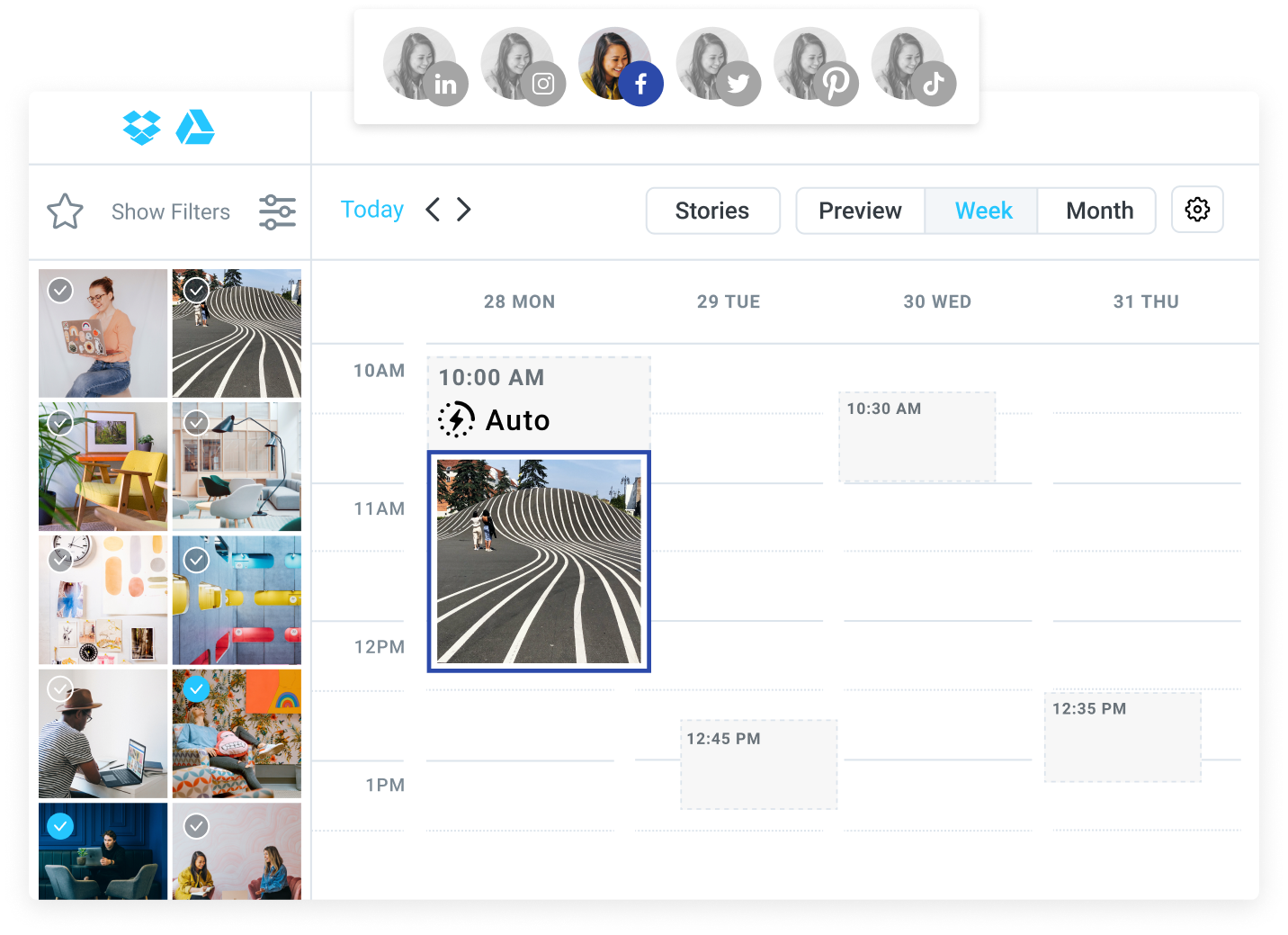 Done

& done!
Just click save and your post is scheduled to go! With Later's auto publishing, your posts are published exactly how (and when) you planned them.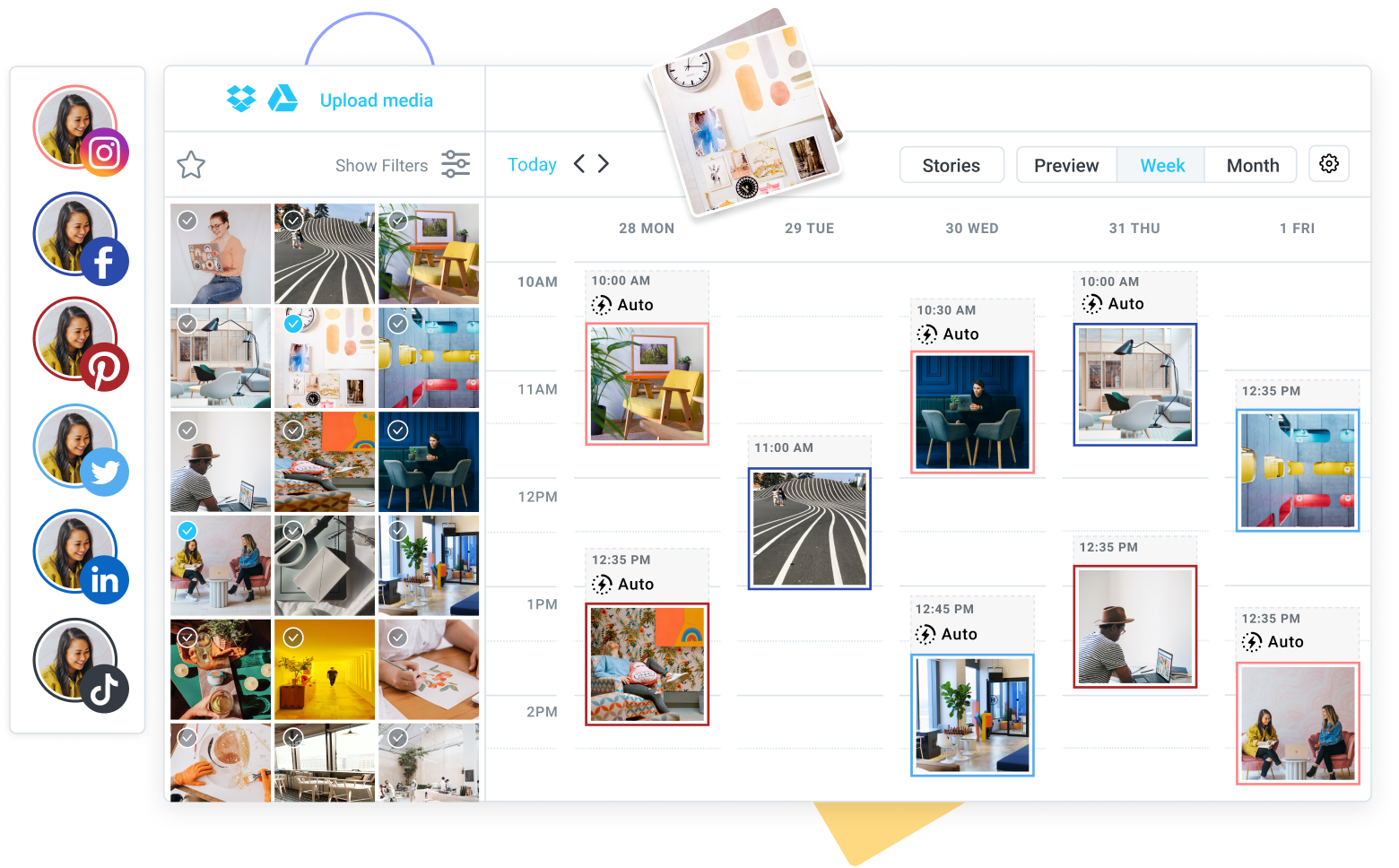 We help you share on other social channels, too.
Spread the word about your business, the easy way. Schedule posts to Facebook, Instagram, Pinterest, Twitter, LinkedIn, and TikTok from Later — with perfectly cropped photos and captions optimized for each channel.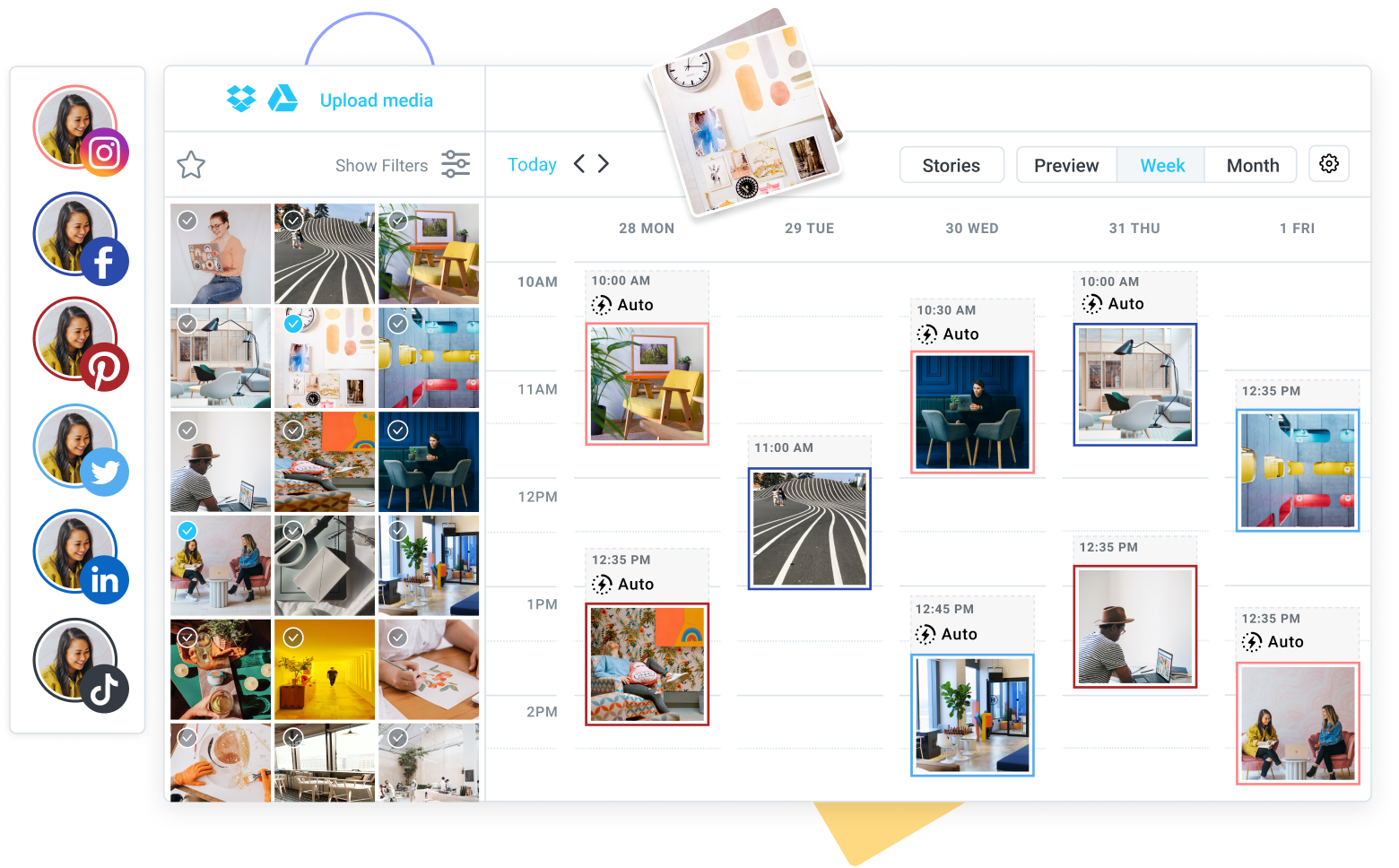 Make Facebook work for you
Sign up for a free account, and schedule your Facebook posts in a few clicks.