Based in Portland, Oregon, Brew Dr. Kombucha produces refreshing, tea-infused kombucha for the North American market.
As well as taking the kombucha world by storm, Brew Dr. Kombucha is on a mission to promote sustainability, putting people and the planet at the heart of their brand.
Their Instagram, with a quirky, colorful aesthetic, is an important channel for spreading awareness of their products and purpose.
For the last 18 months, they've used Later for Instagram planning and scheduling, and driving followers to content on their website and beyond.
Making first impressions count
Instagram is the primary digital channel for new customers first discovering Brew Dr. Kombucha. This means creating a strong first impression, with an online space that reflects who they are and what they stand for.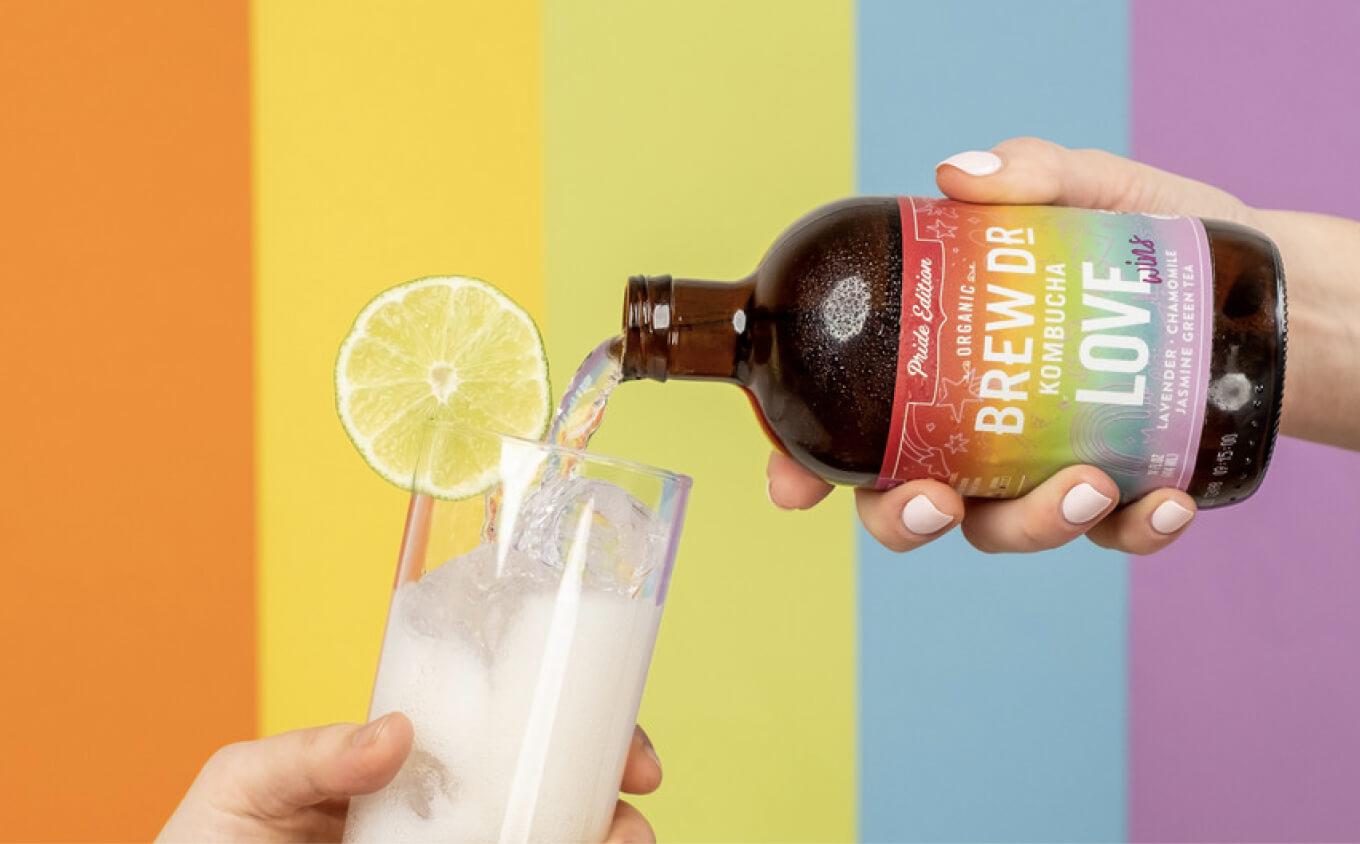 Usually, that's about sharing fun content with a friendly tone to inspire their wellness-focused audience. But it also means taking a stand on important issues and using their platform to elevate the voices of others.
As a discovery channel, it's important that their feed serves as an extension of their brand – human, authentic, and tuned in to the world around them.
Developing a strategy beyond likes
When it comes to calculating their Instagram wins, Brew Dr. Kombucha looks beyond follower counts and likes.
Instead, they're putting the emphasis on more genuine follower engagement, and a big metric for them is saved posts. Instagram moves fast, so a save is a big indication that the content is resonating with the audience and offers real value – they're saving because they want to refer to it in the future!
3-5X Saved posts in 2020 compared to 2019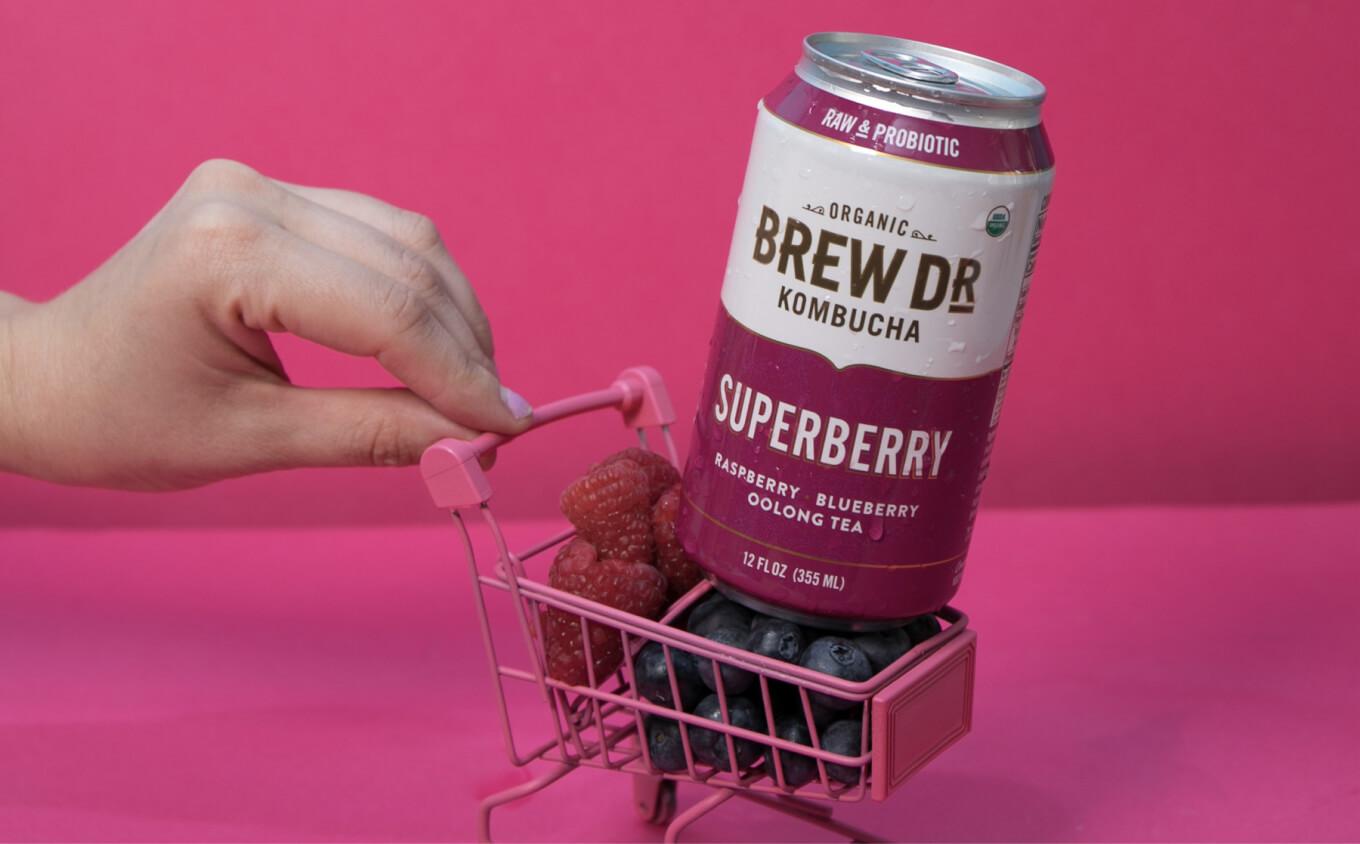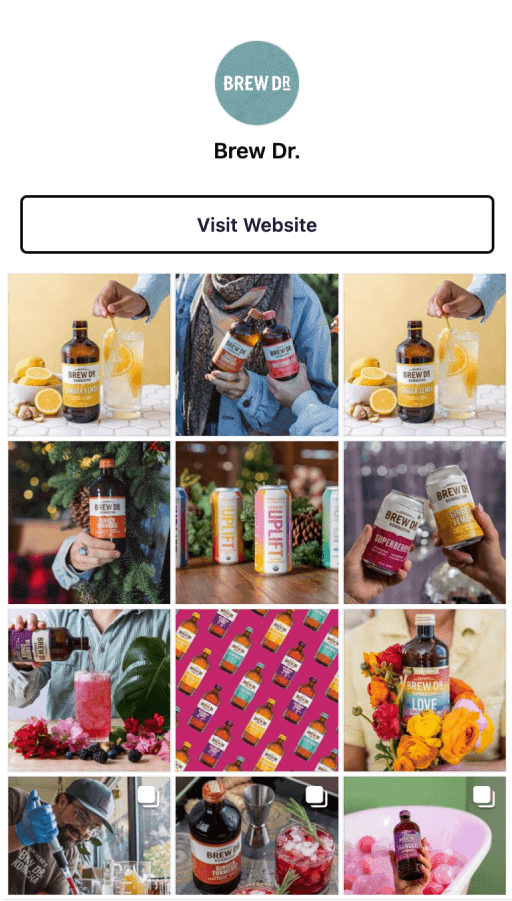 Balancing product and purpose with Linkin.Bio
With sustainability at the heart of Brew Dr. Kombucha's mission, balancing sharing new products and discussing important issues can be a test.
They utilize Linkin.Bio to drive followers to multiple pieces of content with different messages, instead of solely directing their audience to one location. This is key in fulfilling their mission to use their platform to elevate sustainability and social justice issues, while also promoting their products. Plus, if an individual lands on their feed a few weeks after a post is shared, the content is still easy to find.
130% Increase in site traffic from Instagram since using Linkin.bio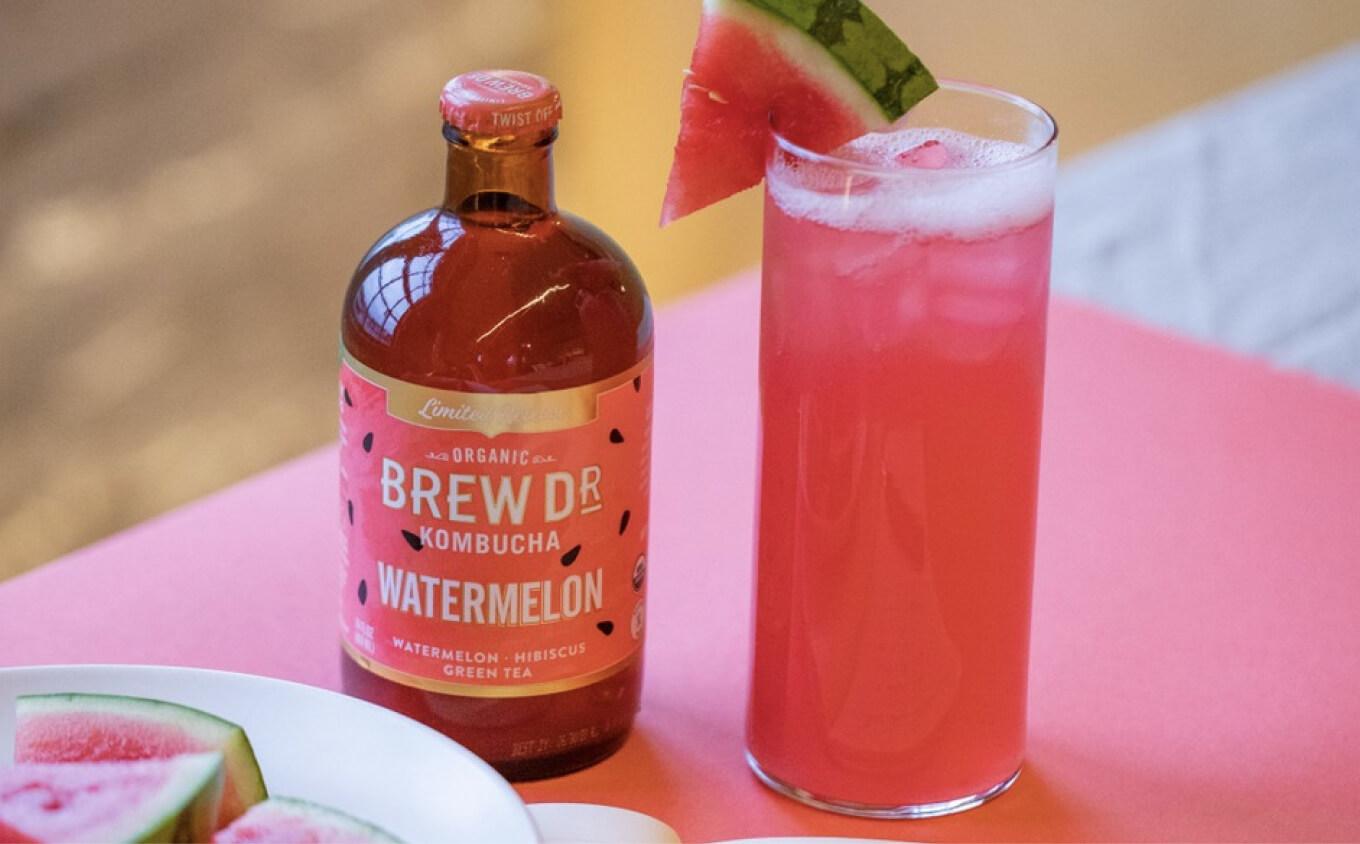 Staying organized and flexible with the Visual Planner
Creating an eye-catching and cohesive feed takes planning. The team at Brew Dr. Kombucha plan their content two months ahead, leaving plenty of time to capture and gather photos, schedule them in Later, and review the feed before publishing.
Later's Visual Planner has made building out their feed and staying organized easy, and the drag and drop functionality helps them maintain a striking and inviting aesthetic.
The world moves fast, and planning in advance gives the team space to pivot their approach when needed. Being nimble and adjusting their strategy ensures they stay relevant and conscious of current events.
Staying organized, sharing fun content, and taking a stand on important issues has helped Brew Dr. Kombucha grow an engaged Instagram community. With a little support from Later, the company continues to build and educate their audience, while maintaining the balance between product and purpose.