Since 2011, MeUndies has been building their empire and introducing people to the world's most comfortable underwear.
With a simple mission to make people feel good, the LA-based brand continues to dominate the market with its fun, colorful and cheeky presence.
And when it comes to MeUndies' Instagram, their distinctive branding, tone, and style have been flawlessly integrated into their social strategy.
40% increase in follower growth in 1 year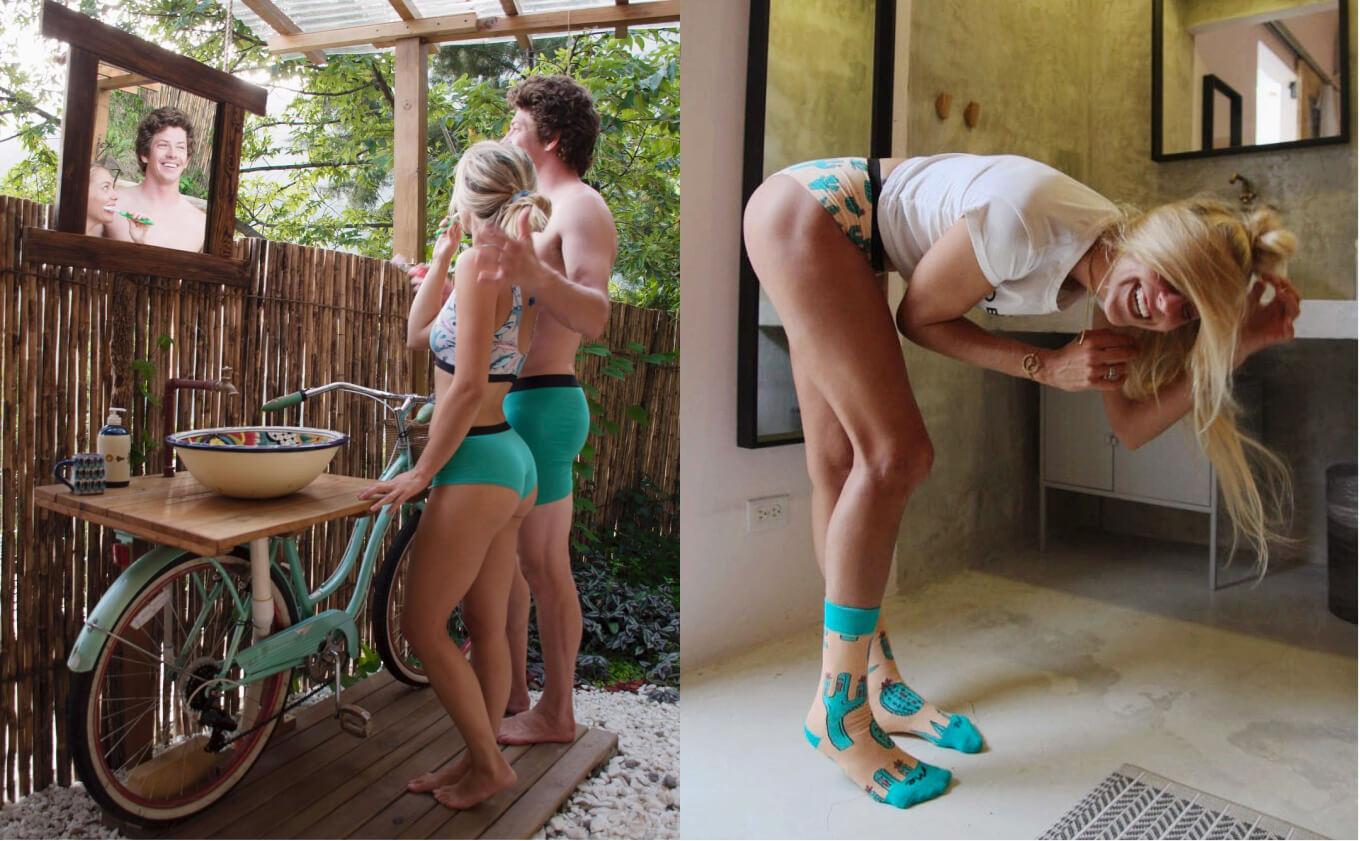 Over the last three years, MeUndies has leveraged Later's platform for its scheduling and planning needs. MeUndies grew its 280k-strong Instagram community by 40% in just one year through its strategy of focusing on curating user-generated images, tight scheduling, and product showcases.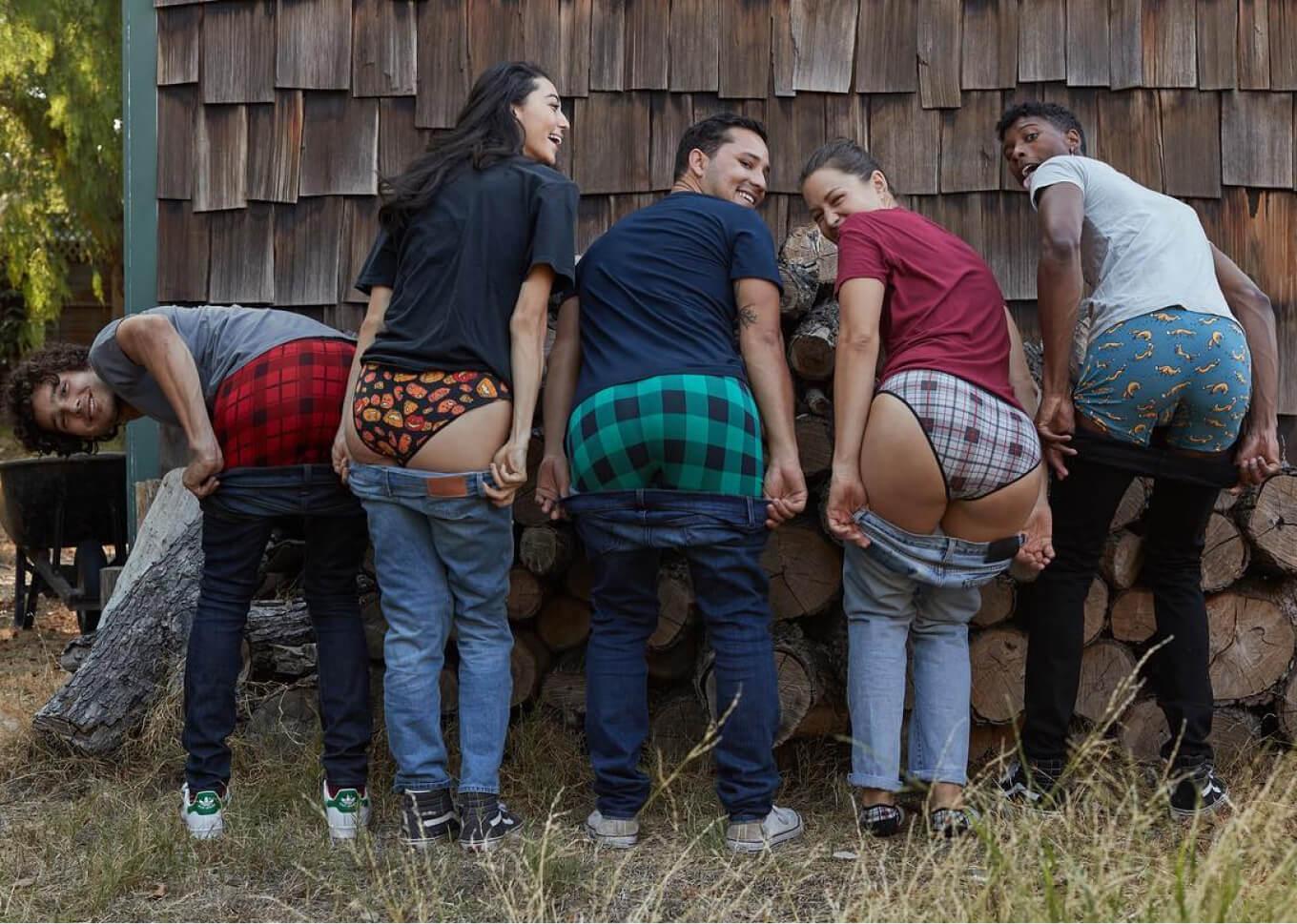 Bare Branding
For MeUndies' audience, Instagram acts as the vehicle for the brand's voice. It's the showreel for everything MeUndies stands for: comfort, style, and confidence.
It's important to MeUndies to be able to show off the brand with its naturally honest, humorous and authentic voice. And they've achieved this through a healthy balance of product shots and light-hearted, viral culture references.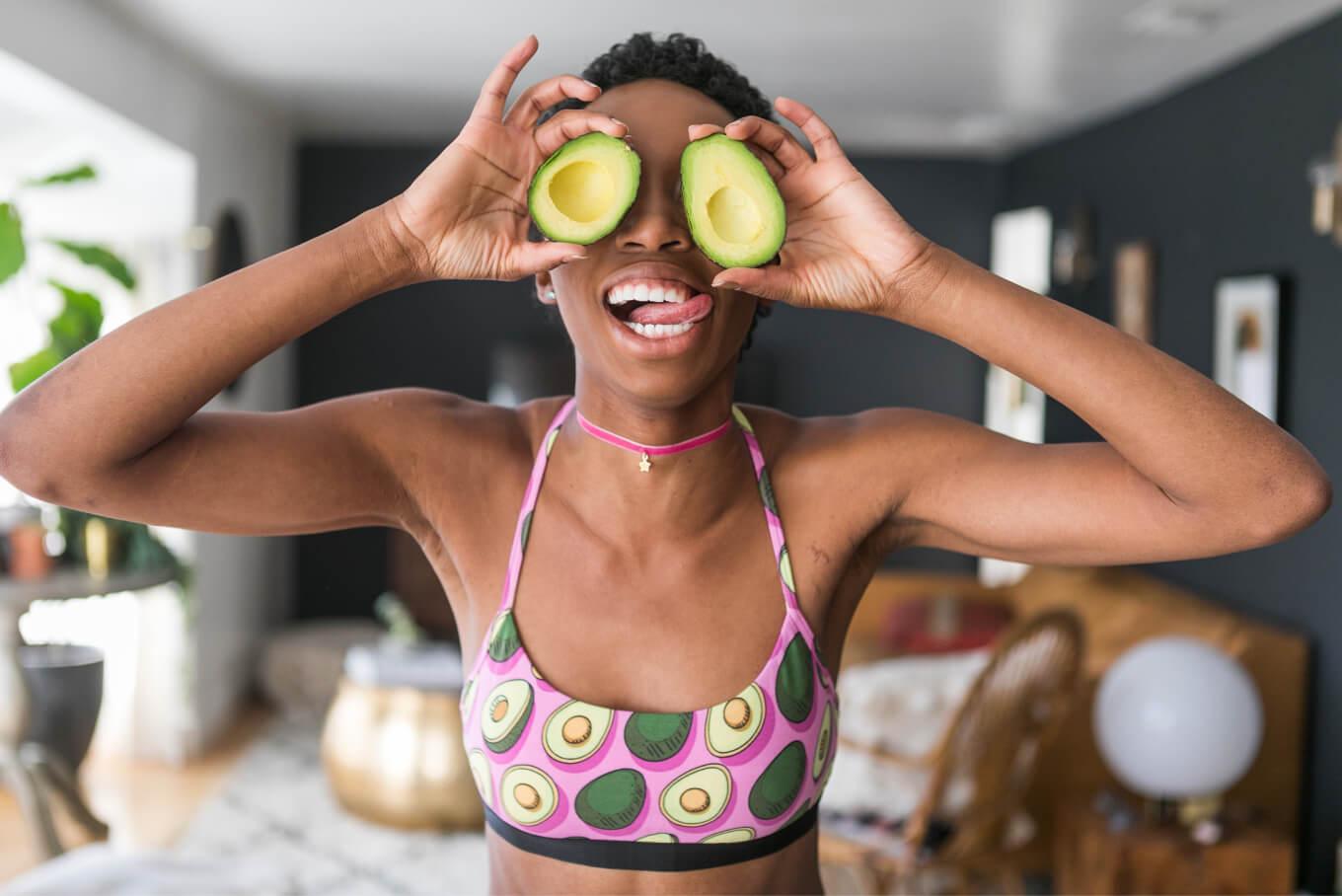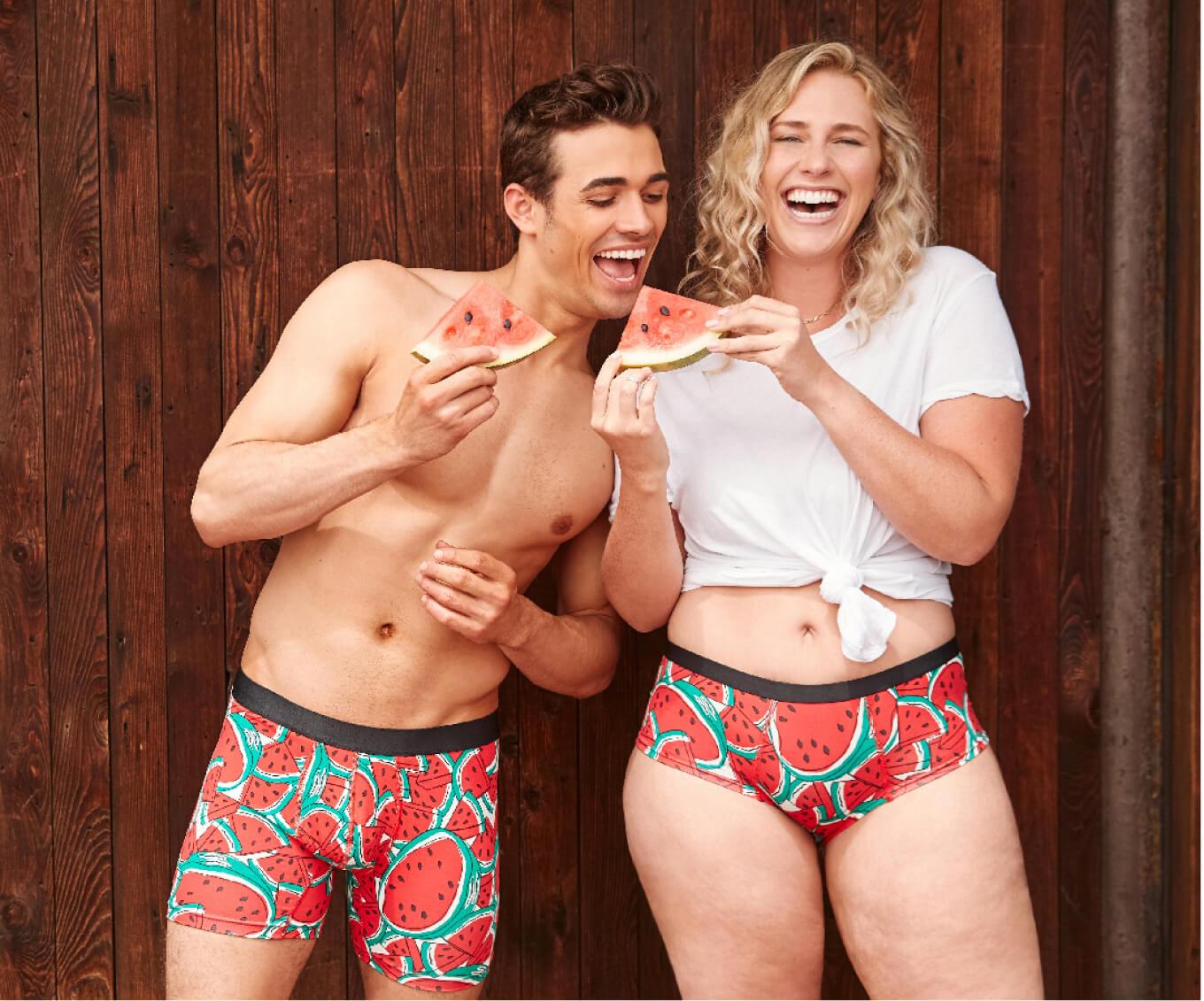 Instagram also serves to build trust with new and potential customers. By using Later's Linkin.bio feature, MeUndies have been able to provide a gateway for easy product browsing and shopping through Instagram.
MeUndies' Instagram followers want to know more about the brand and see full collections, previous or limited edition prints, and how others are wearing MeUndies.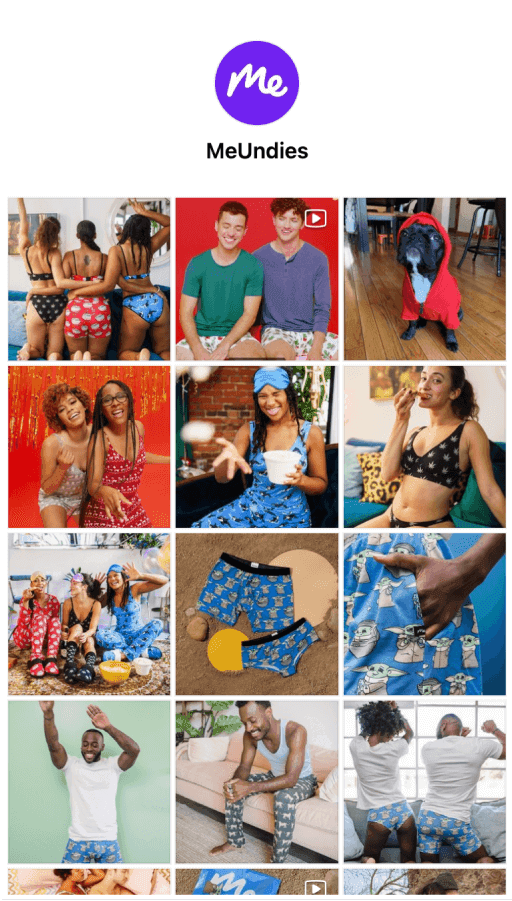 Curate to Captivate
Whether using images from a MeUndies photo shoot, a collaboration with designers and brands, or behind the scenes clips of MeUndies HQ, every Instagram post is cherry-picked and curated by the team to create an overall aesthetic.
2+ hrs saved each week using Later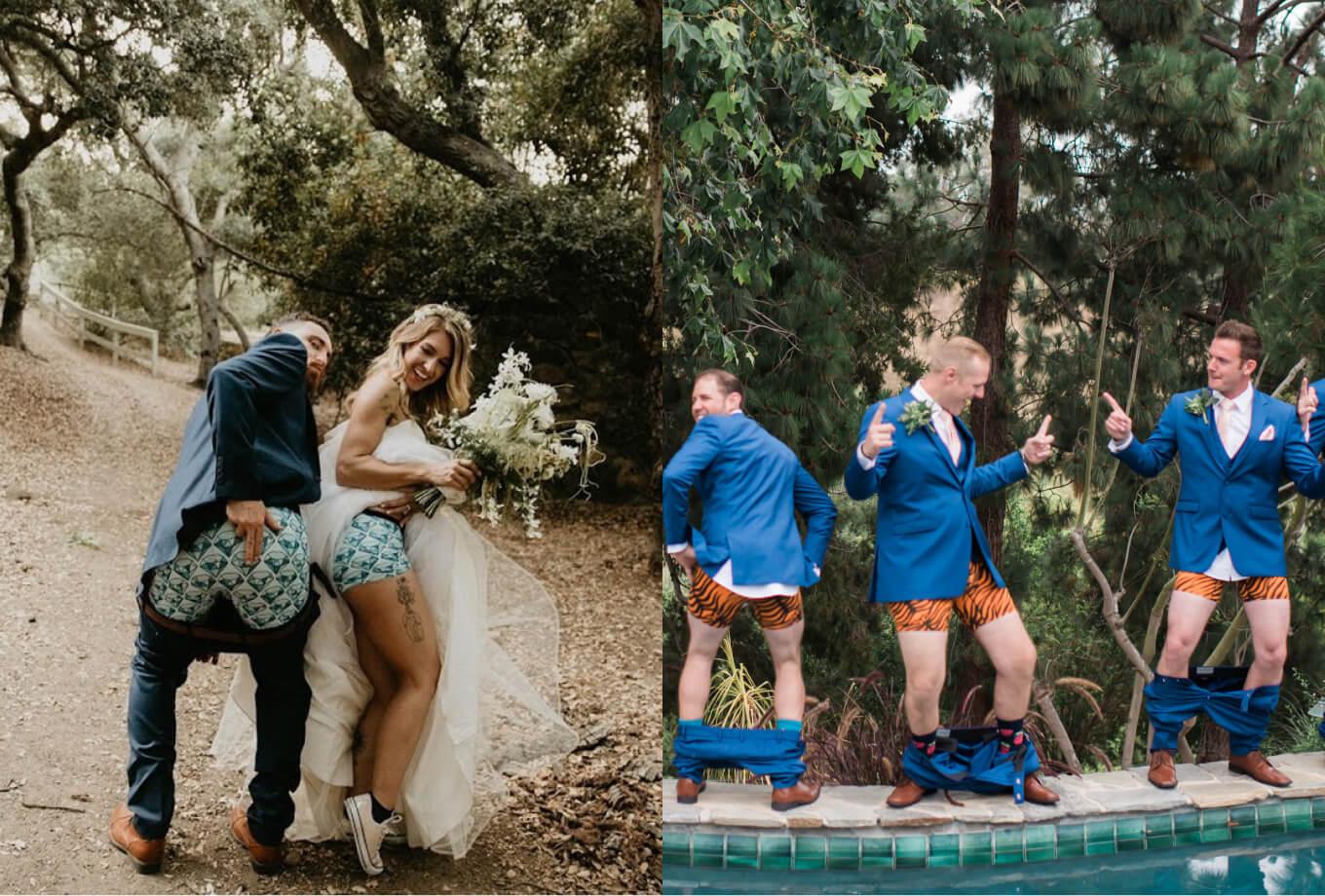 One of MeUndies' strongest social assets is its branded hashtag. Over 19k images have been posted by MeUndies fans under the #MeUndies hashtag featuring friends, partners, and even pets showing off the range.
And these images feature heavily in MeUndies' strong Instagram aesthetic. The MeUndies social team will at times leverage Later's Search By Hashtag feature to filter images so they can handpick and share user- generated posts with their community.
Undercover Scheduling
This level of curation doesn't happen overnight. The MeUndies social calendar is planned to perfection with Later's calendar and feed preview features.
Using Later for schedulin, MeUndies' social content is built out 60 days in advance, with room and flexibility for an unexpected cultural moment or pivots in direction. For the social team, Later's Visual Planner and share calendar feature of their future Instagram feed, has been a game changer.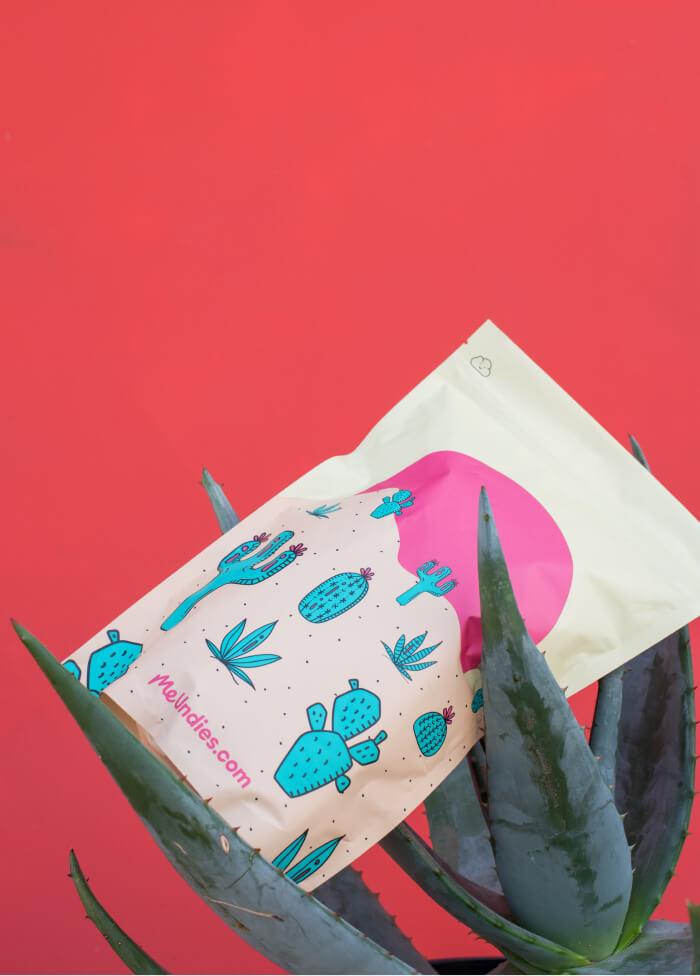 This level of team collaboration, future social planning, and dedication to their unique branding has built the MeUndies Instagram community, and it shows no sign of slowing down.