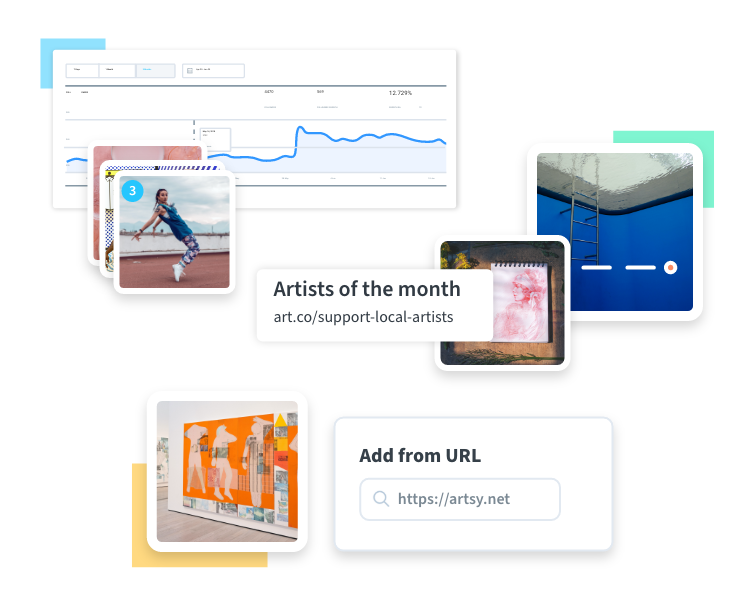 Later vs. Tailwind
There's a good reason why Later beats Tailwind for managing social
Actually, there's a few. See why Later is the right choice for growing your brand and getting results.
Create Free Account
See why brands like , and
use
Later

to get results on Instagram and Pinterest
See why brands like , and use
Later

to get results on Instagram and Pinterest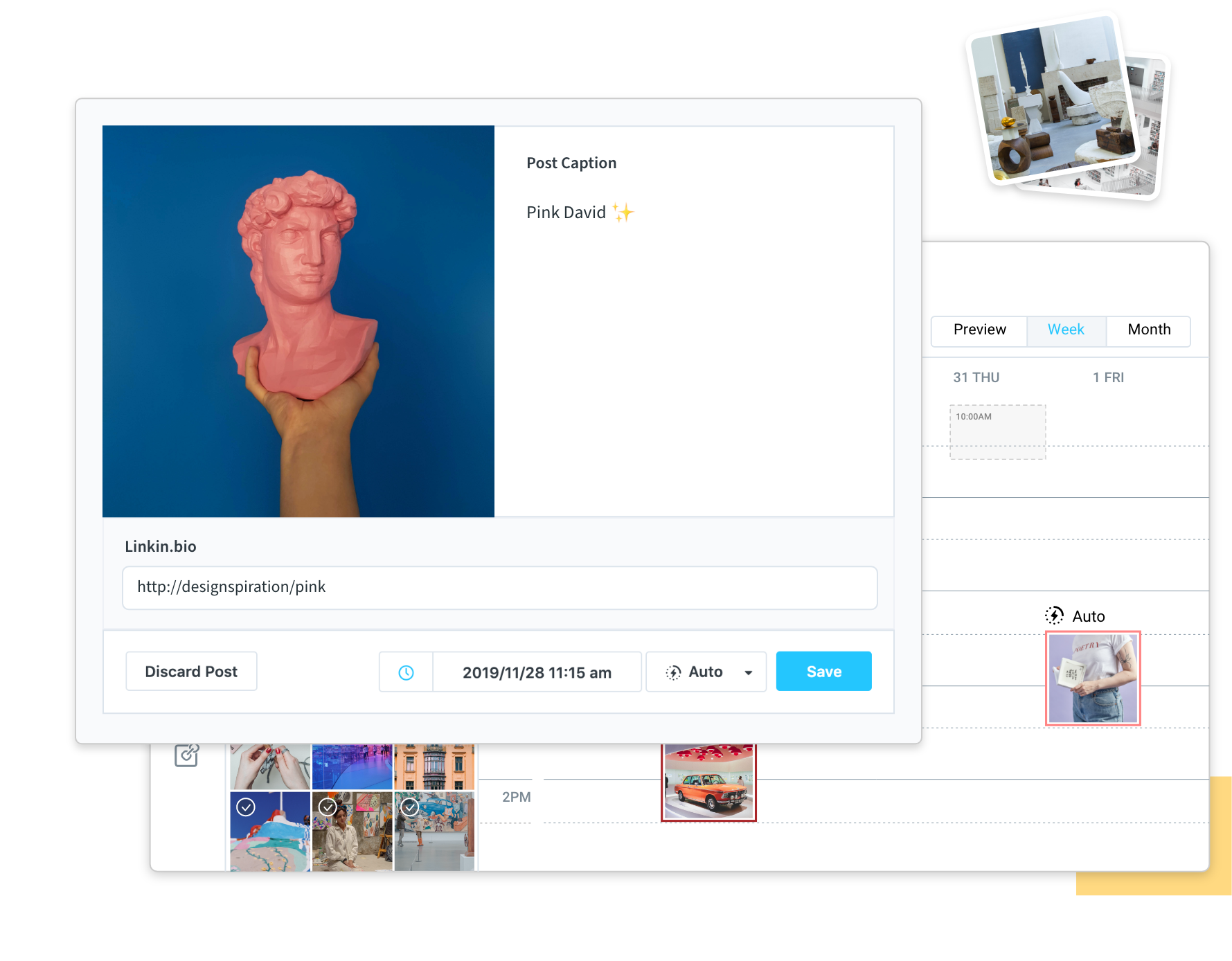 Later is actually easy to use
Planning is easy. Scheduling makes sense. Everything is exactly where it should be. So you don't have to waste time figuring out how things work—just log in and get started.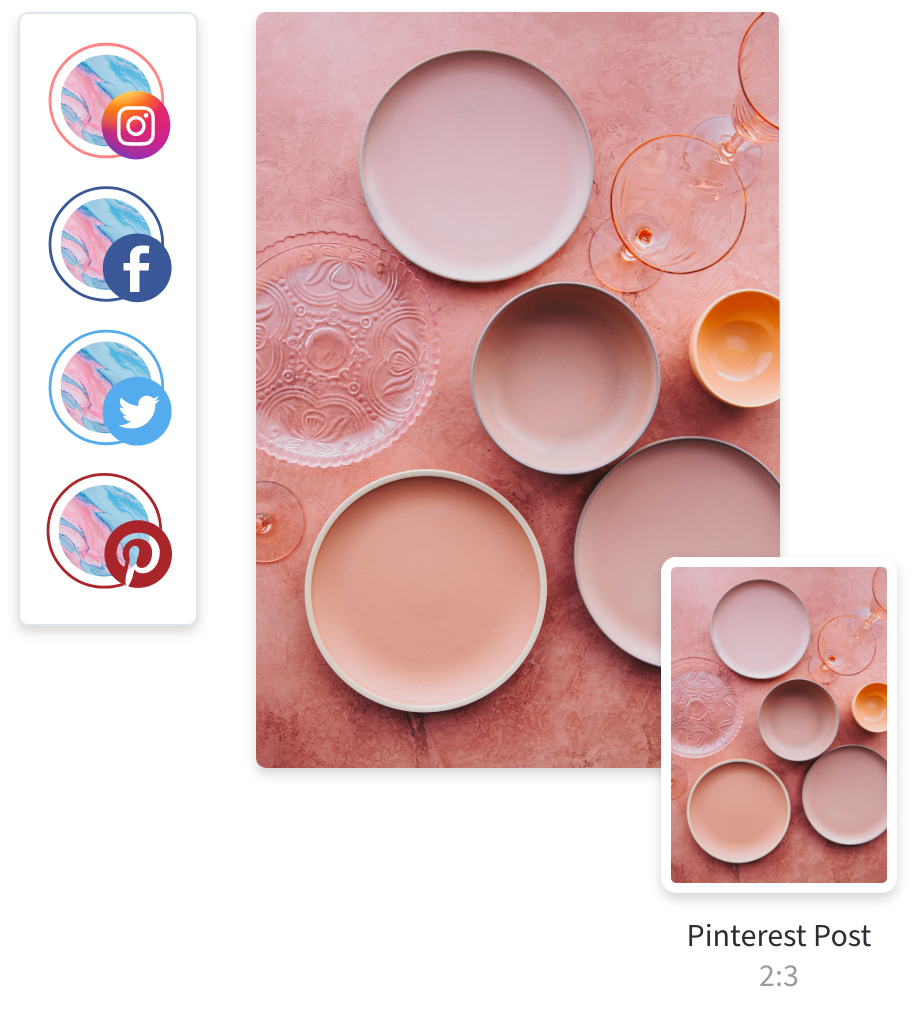 One app for everything
Why use a tool that only gets half the job done? Later lets you post to Instagram, Twitter, Facebook, and Pinterest. Plus, you can save time by editing the images and optimizing the captions for each profile—all in one place.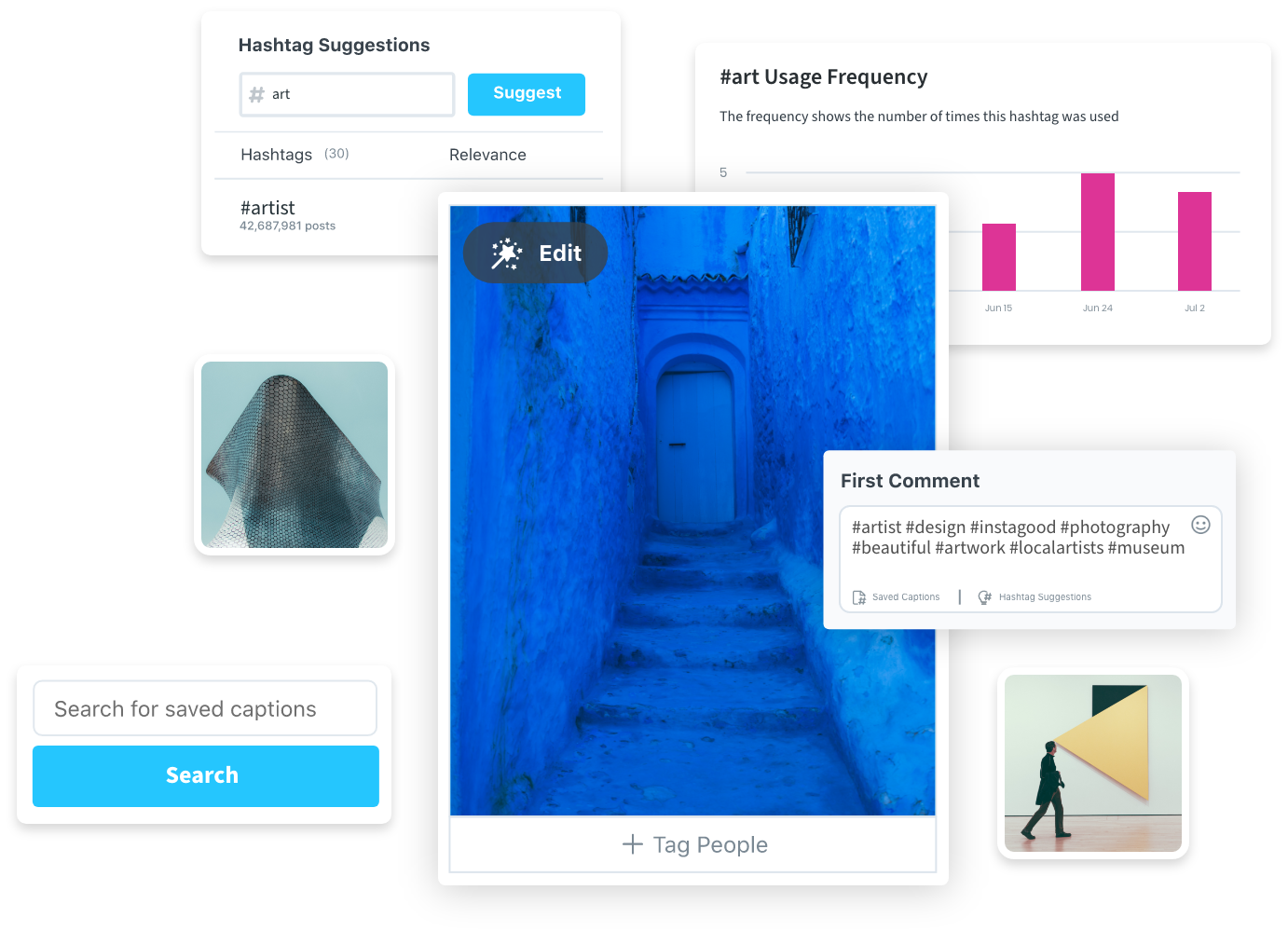 Fill your feed with on-brand content
Your followers are pretty decent content creators—and they're creating content about you. Later lets you find and repost that content. Find it by hashtag, @mention, tags, and even import content by URL to repost right into your feed.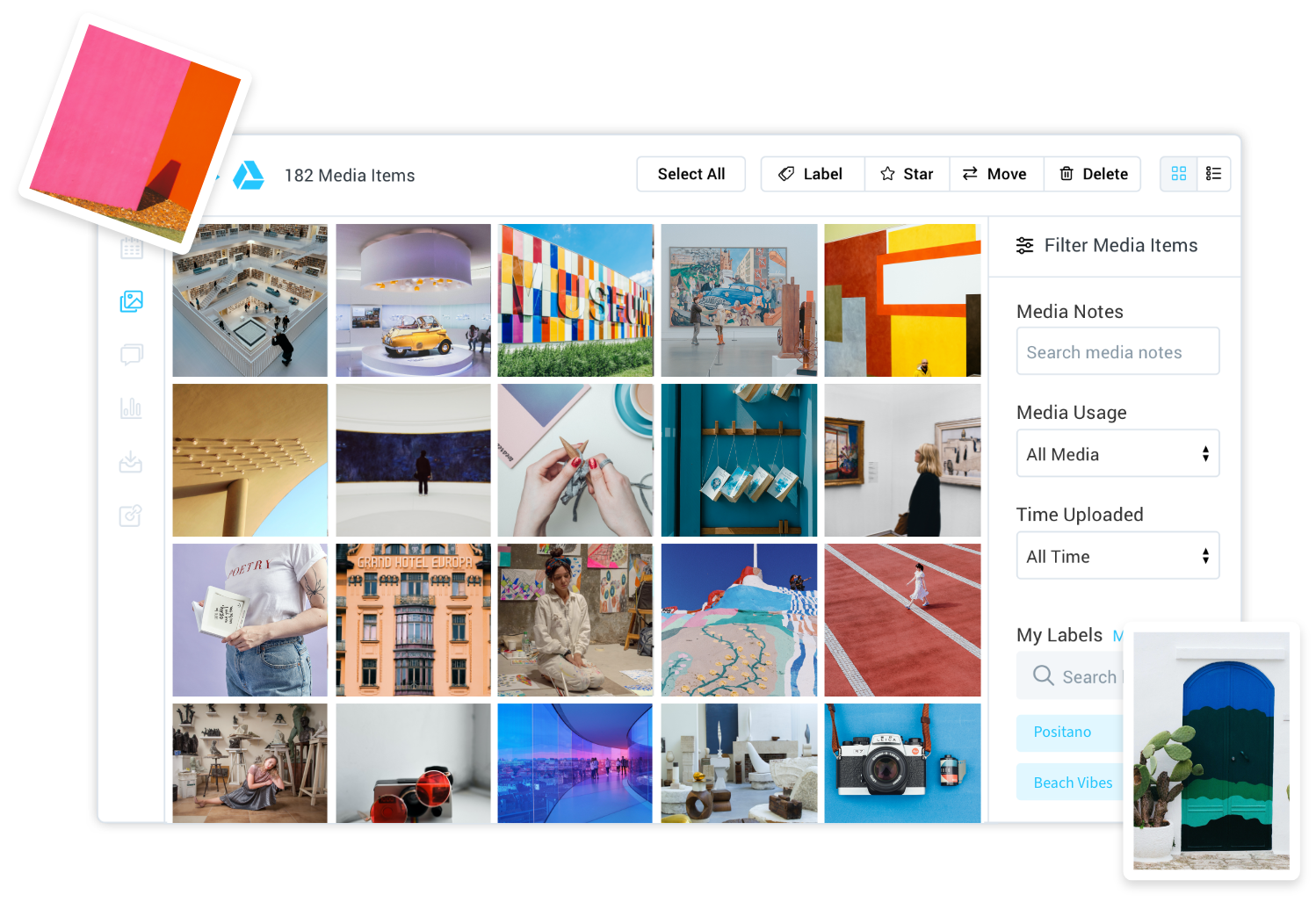 The perfect post, every time
Later's unlimited Media Library lets you save unpublished content in one place so you're always ready to post from any device. Upload content in bulk, keep it organized with labels, and make collaboration easy by sharing it with your team.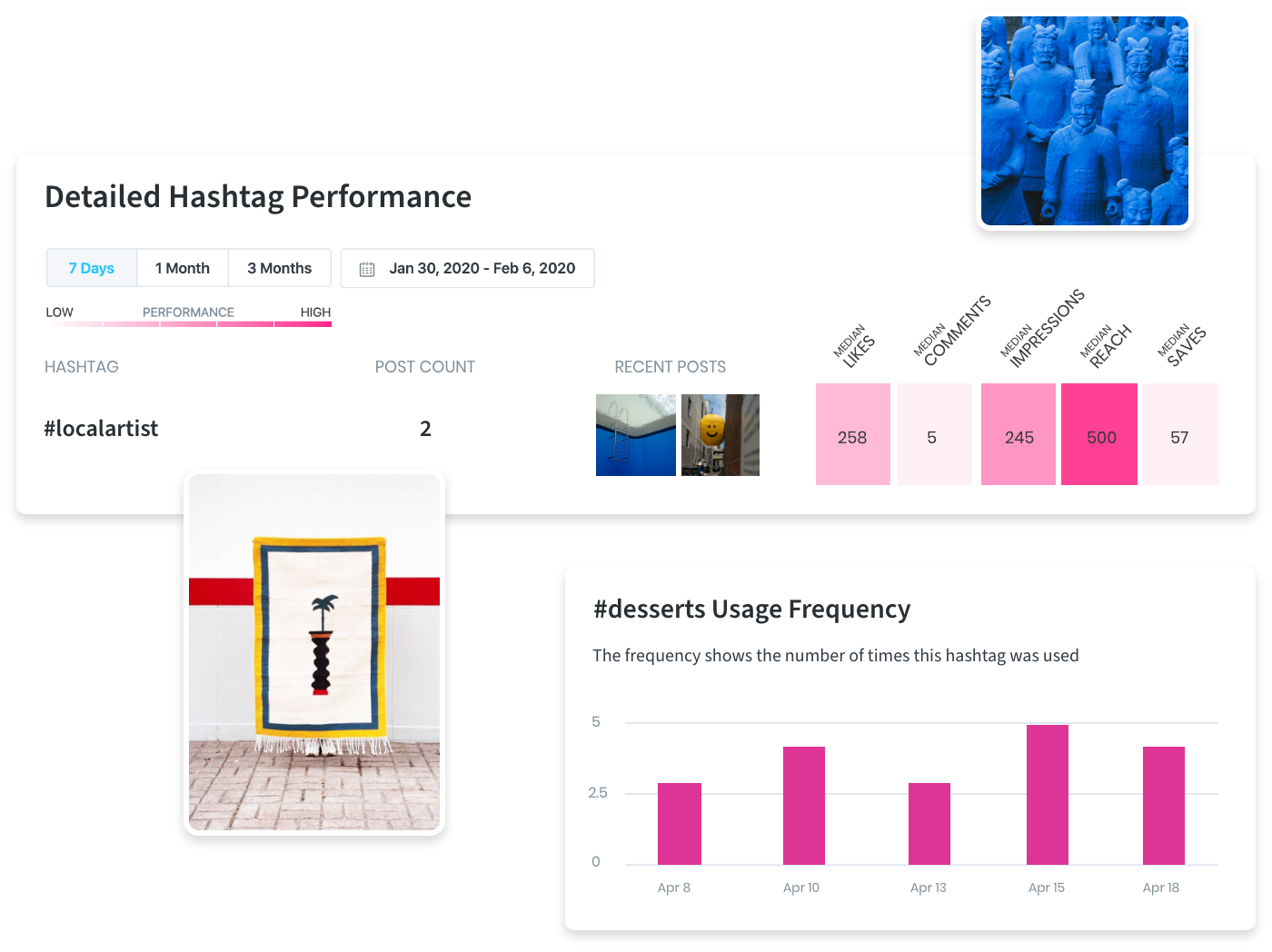 Know what works and what doesn't
performance of your Instagram Stories and how well your hashtags are working (along with the best ones to use). That makes it easier to optimize your posts, increase your reach, and drive engagement up.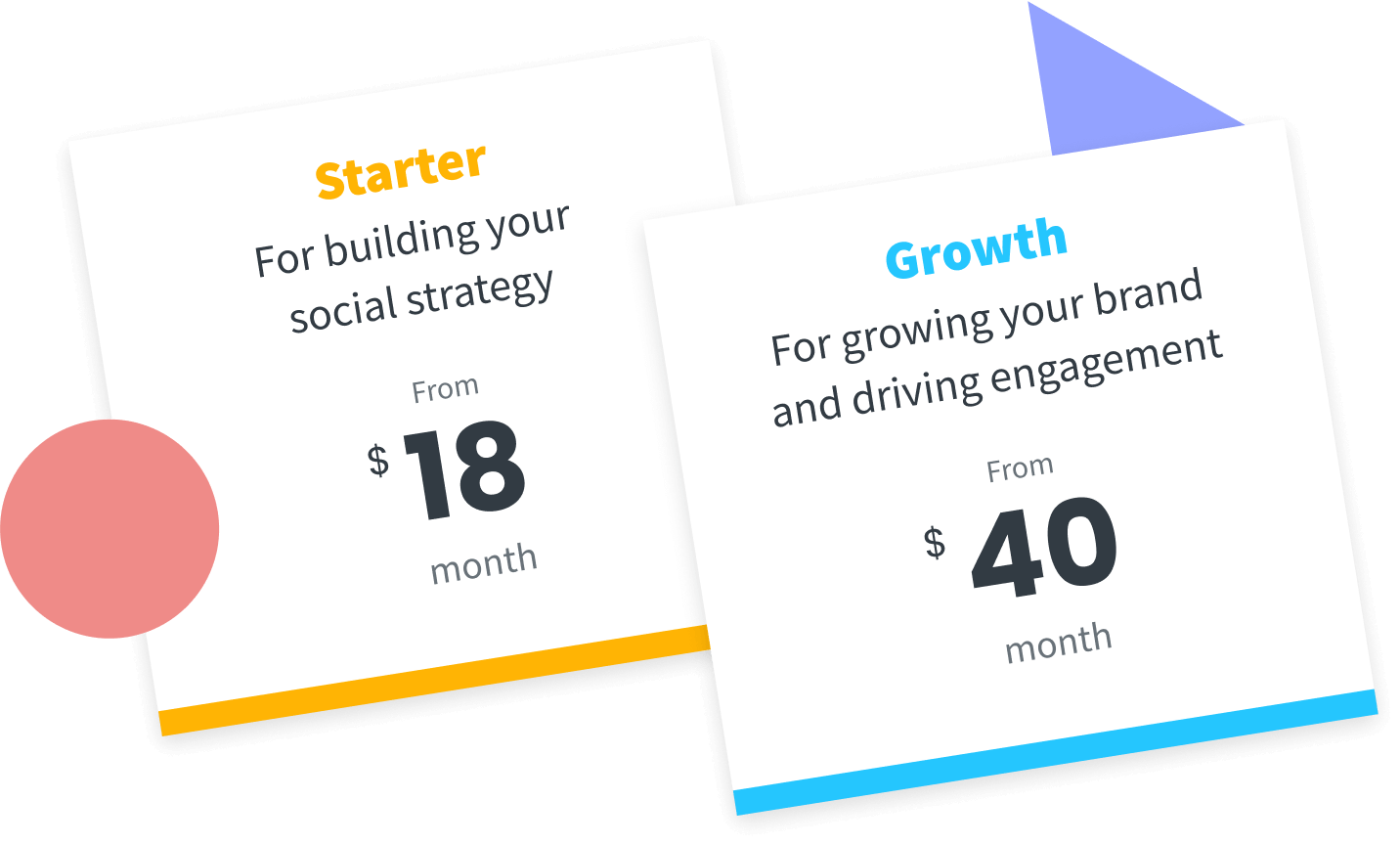 Pricing that makes sense
Separate fees for posting to Instagram and Pinterest? No thanks. Later's pricing is clear and fair. Plans are customizable to your needs. And our free plan (another thing they don't have) does so much that you may never even need to upgrade.

"We love using Later because not only does it allow us to visually see our images laid out on a calendar week by week, but it shows us the best time to post. We wouldn't go anywhere else to schedule and curate our social media - biggest fans of the Later team and the technology they've created!"
Social Team
MeUndies
How we stack up
Features that make it easier to grow your
brand on social (that you
won't

find in Tailwind)
Cross Platform Scheduling
Schedule posts to multiple social networks simultaneously.

Instagram

Pinterest

Facebook

Twitter

Instagram

Pinterest

Facebook Pages only

Content Enhancements
Edit and optimize images for every social profile.

Cropping

Image Editing

Filters

Optimization for each platform

Overlay text on images

Media Library
Save content that you can access, edit, and publish any time, from any device—with no storage limits.
Collect Content
Find content across your networks and outside of social media and repost to your feed.
Carousel Posts
Publish multiple images in a single Instagram post.
Storyboarding & Scheduling Stories
Visually plan your stories so you see them in the sequence they play.
Story Analytics
Get key metrics on the performance of your Instagram stories.
Hashtag Analytics
Boost reach by knowing the most effective and relevant hashtags to use.
Grow with the
#1 visual social marketing platform
Sign up for Later, and see why over
7 million businesses

trust us to manage their social channels. The best tools, for every platform, right at your fingertips.

Create Free Account
Get started free
Setup in minutes
No credit card required
Grow with the
#1 visual social marketing platform
Sign up for Later, and see why over
7 million businesses

trust us to manage their social channels. The best tools, for every platform, right at your fingertips.

Create Free Account
Get started free
Setup in minutes
No credit card required