Strategy
Plan and schedule your content like the pros.
How to Develop an Instagram Stories Content Strategy
Planning + Scheduling Your Instagram Stories
Instagram Stories Branding + Aesthetic
If you want to use Instagram Stories to get more followers and grow your reach, you'll need a game plan. That's why this year you'll want to invest your time in creating an Instagram Stories strategy! In this lesson, you'll learn how to plan and schedule high-quality Instagram Stories content, so can make sure you never miss an opportunity to connect with your audience again!
---
Design
Stop your followers from swiping forward.
6 Apps for Instagram Stories
Designing Cool Instagram Stories
Using Instagram Stories Highlights to Showcase Your Business
Create Engaging Stories with Stickers

NEW!
If you want to stop your followers from swiping past your Stories, you'll need to make sure to catch their attention. In this lesson, we're teaching you how to create an an Instagram Stories aesthetic to help you build brand awareness and stand out from the crowd. We'll also be sharing our favorite apps and design tips that will help you create high-quality, cohesive stories that will keep your audience coming back for more!
---
Growth
Attract the right customers and drive more sales.
Creative Ways to Use Instagram Stories Stickers to Grow your Engagement
Grow Your Business with Instagram Stories Analytics
Convert More Customers with Instagram Stories Ads & Promoted Stories
How to Drive Sales with Instagram Stories
Instagram Stories for eCommerce

NEW!
Ready to turn your Instagram into a sales machine? In this lesson we'll you show how to use Instagram Stories to attract more customers and drive traffic back to your website! We'll also walk you through the ins and outs of your Instagram Stories analytics, what each metric means, and how you can use this knowledge to improve your Stories strategy.
---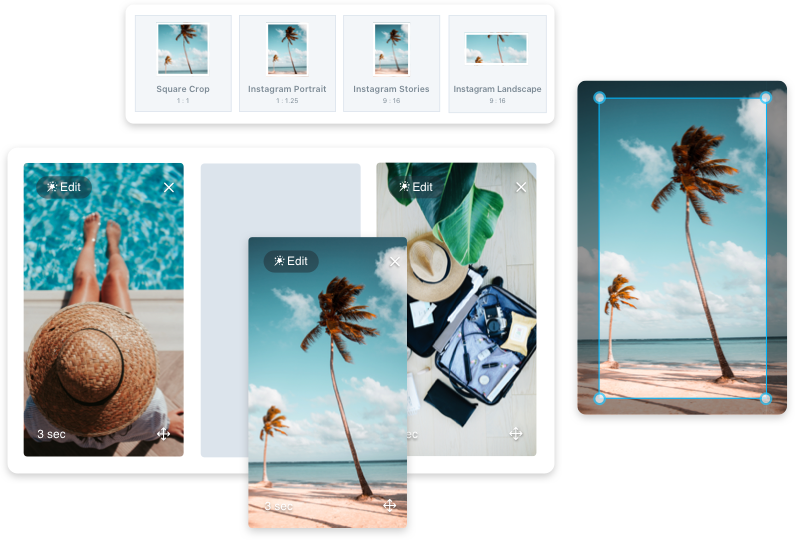 Now, you're ready to grow your business with stories!
Start scheduling Instagram Stories now with Later
Start scheduling stories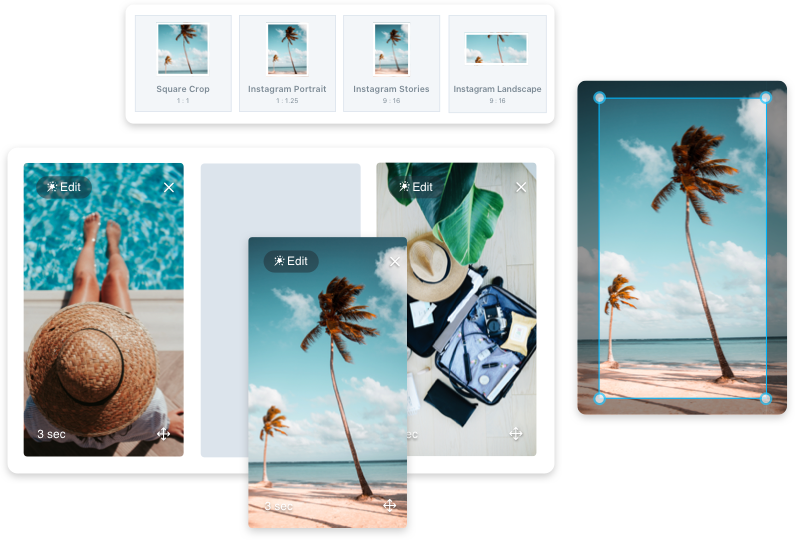 Lexie Carbone

Lexie is a content marketer at Later. She's helped dozens of brands build their social presence and take their content strategy to the next level. She loves a beautifully-curated aesthetic, finding new growth hacks, and discovering the latest Instagram apps and trends.

You can connect with her on Instagram at @LexieCarbone

Taylor Loren

Taylor is the Head of Content Marketing at Later, the #1 Instagram marketing platform. She loves helping people grow their business with Instagram, and was named a LinkedIn's Top Voice marketing and social media and awarded Best Startup Marketing in 2017 from the Canadian Association of Marketing Professionals.

You can connect with her on Instagram at @taylor.loren
Crush your social goals.
Again and again.
Pick the Later plan that works for you (and your biz) and watch the likes – and the sales – roll in. Available on Instagram, Facebook, Twitter, Pinterest, LinkedIn, and TikTok.
Create Free Account
The best tools, for every platform, right at your fingertips.