LATER VS. LINKTREE
What's the difference between Linktree and Linkin.bio by Later?
They both let you link outside of Instagram and TikTok. But Later does a lot more, too.
Get Linkin.bio for free
Over 7 million brands choose Later to get results on Instagram
Supercharge your Instagram
with Linkin.bio:
Get more features and more customization
Linktree lets you create a page with a list of links. With Linkin.bio, not only can you add custom buttons and links, but also featured media at the top of your page to show off your most important content – plus, you can turn each of your Instagram posts into clickable, shoppable images. Bye-bye messy URLs.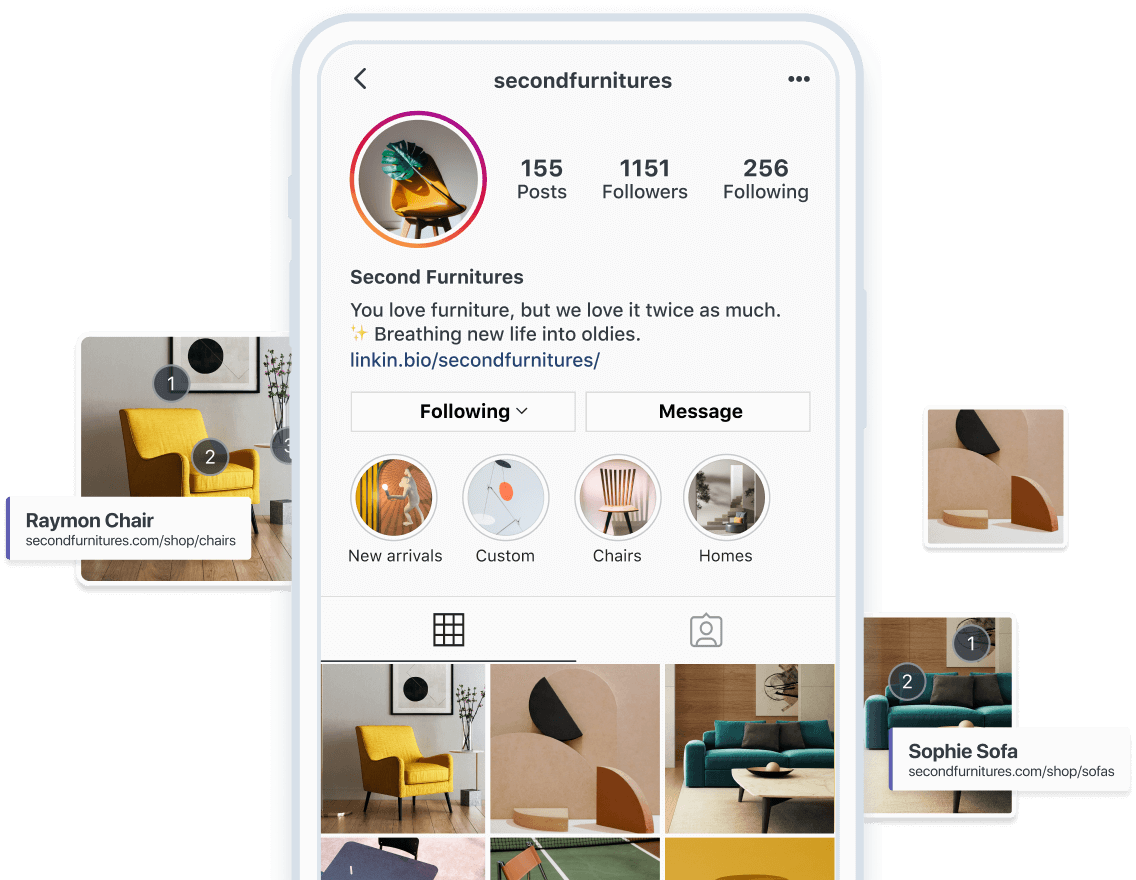 Add more links to every post
Later's Linkin.bio feature lets you add up to 5 different links to every post — so followers can shop your feed and find your content in a few simple taps. Linktree doesn't let you connect links to any specific post, so your followers won't be able to find the product or content they want as easily.
Connect to Shopify and track allll of your sales
Later's integration with Shopify shows you how many sales are coming from your Instagram posts, so you can attribute sales to specific posts and learn more about what your followers like.
Plan and run your social, all in one place
Later is the all-in-one social marketing platform because it helps you get results — drive traffic, make your Instagram feed shoppable, and build your brand. Oh, and you can manage your Facebook, Twitter, Pinterest, TikTok, and LinkedIn with Later too.
The best tools, for every platform, right at your fingertips.
Pick the plan that works for you — test out any Later plan 100% free for 14 days.