Social Media Automation: Best All-In-One Tool With Free Features
Spend less time posting and more time engaging by automating your social media posts, videos, and stories in advance.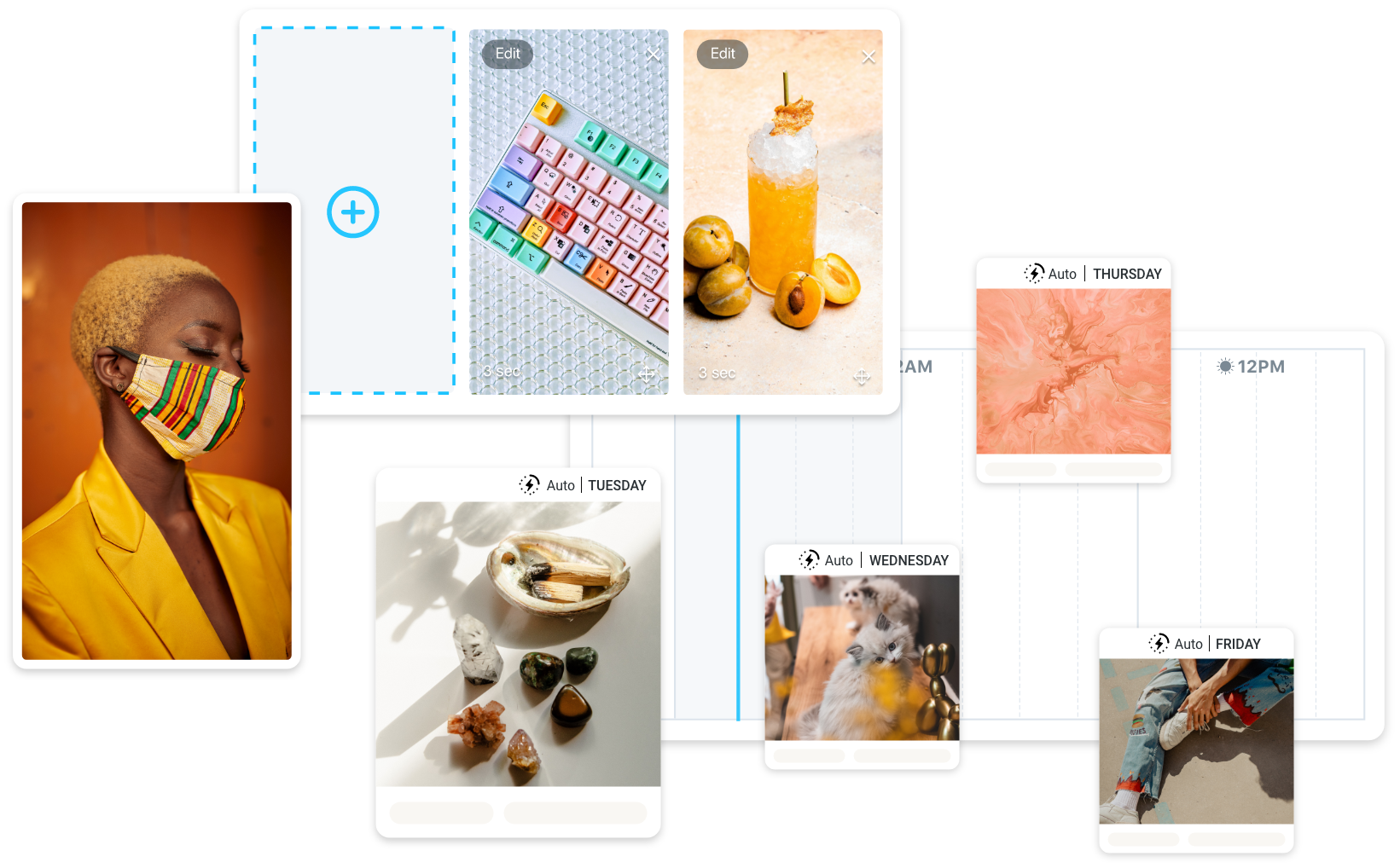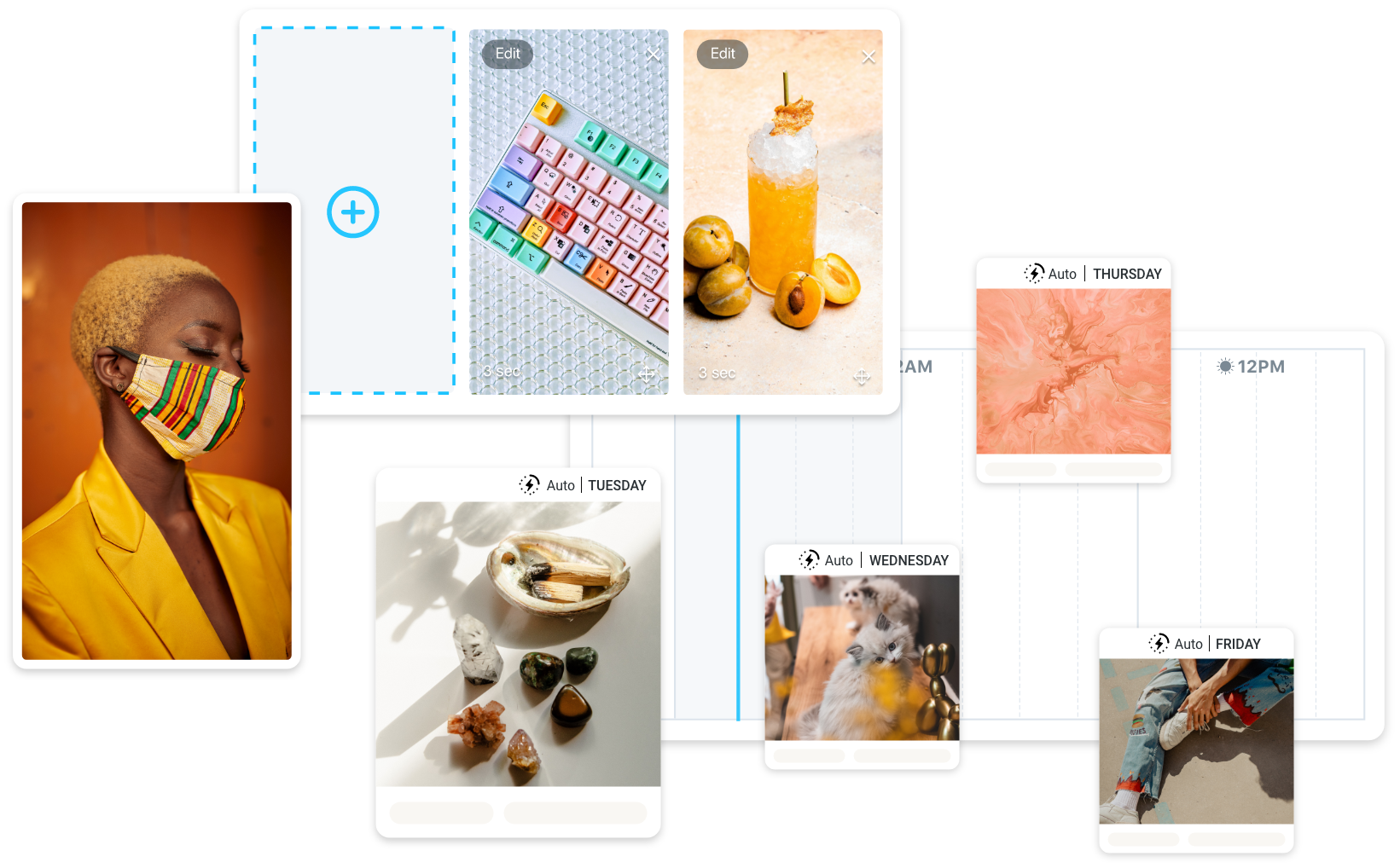 7 million people — from global brands to small businesses — trust Later
Every post published, exactly when it should be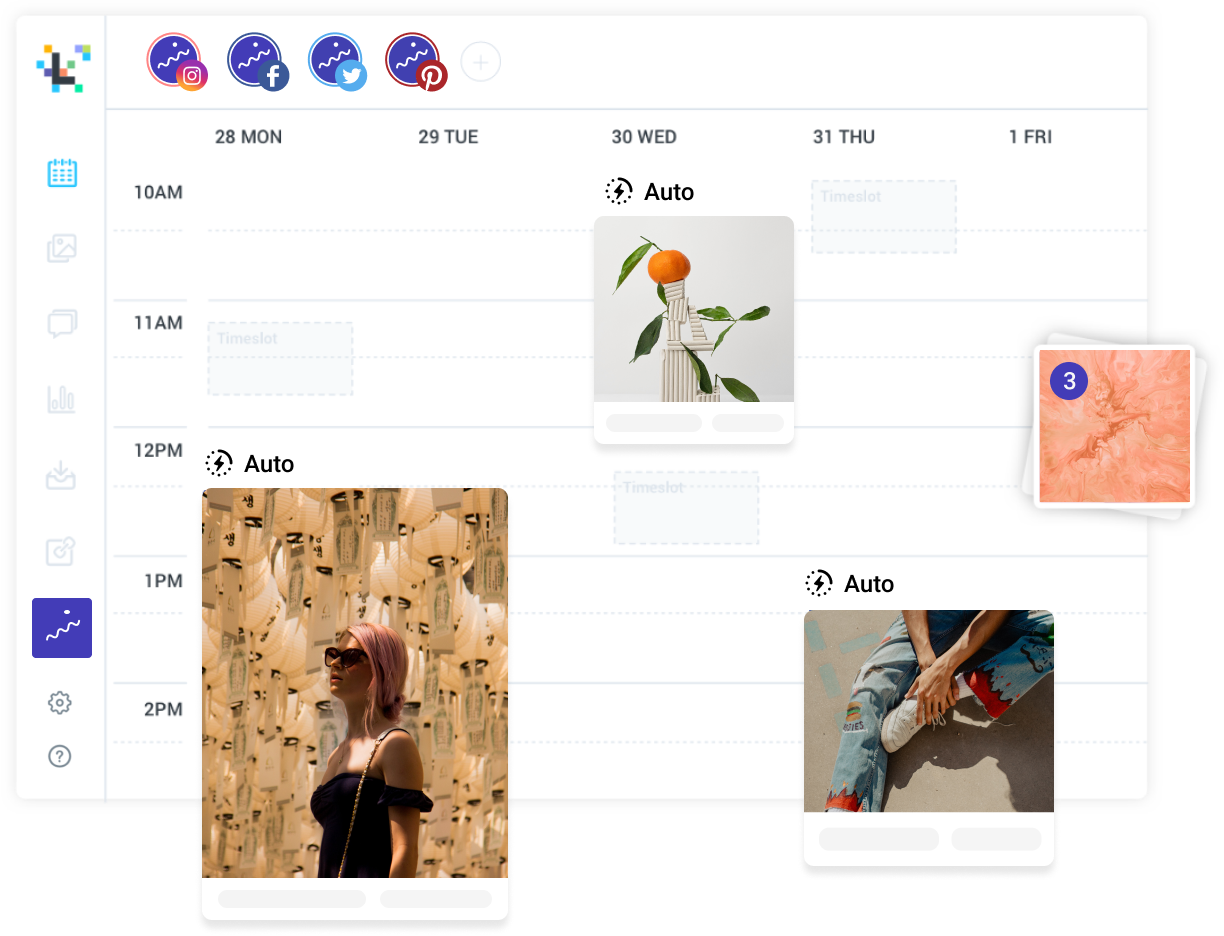 Easy automaticpublishing
Schedule your photo and video posts in Later, and they're published to Instagram, Facebook, Twitter, Tiktok, Pinterest and Linkedin without a hitch. No clunky workarounds—just seamless social media publishing.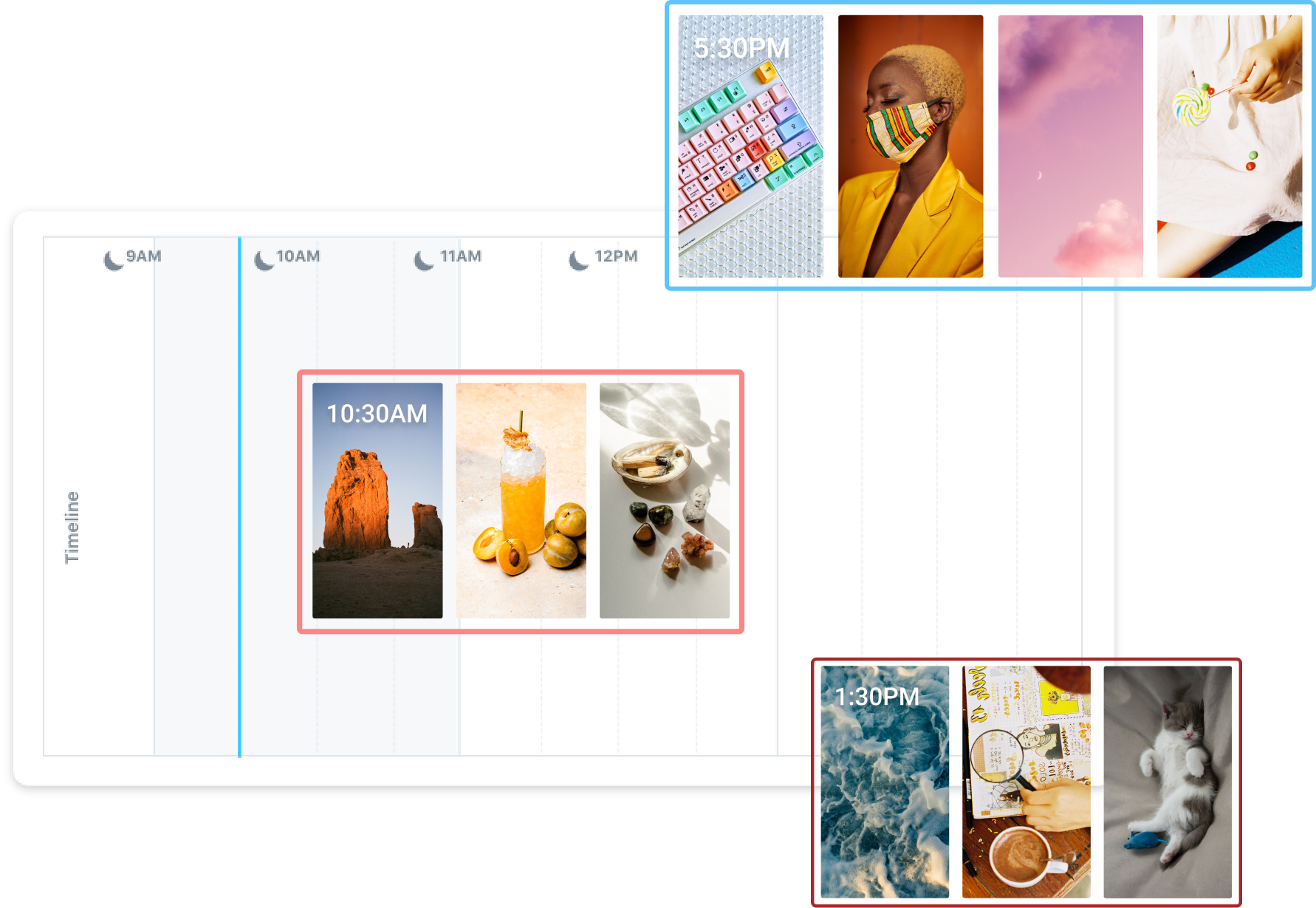 Schedule yourstories
Easily plan and schedule your Instagram stories in advance. We'll send a reminder to your phone when it's time to post.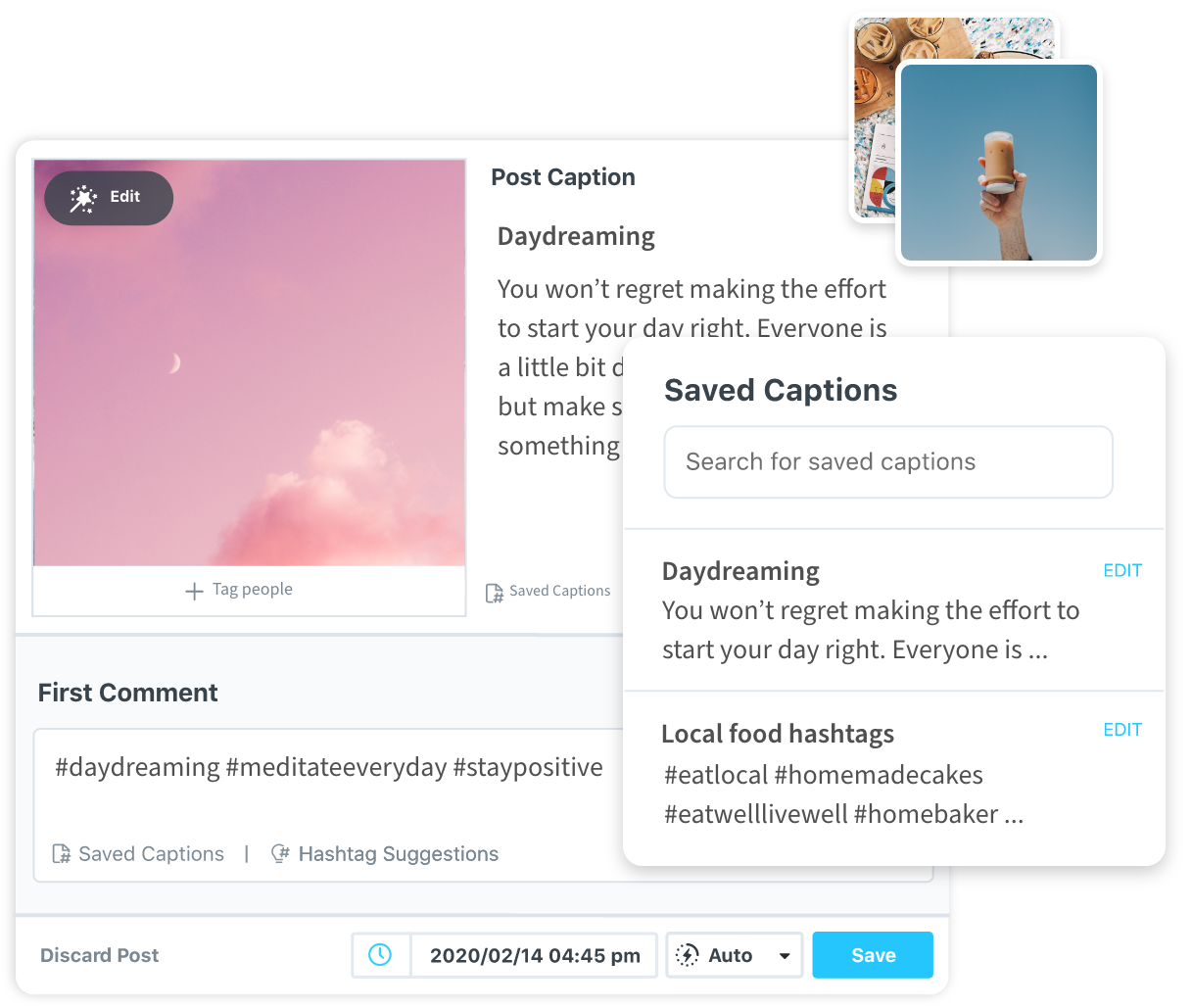 Keep your captionsclean
Later lets you put all of your hashtags into your first comment and publish at the same time as your post, keeping your captions easy to read and clutter-free.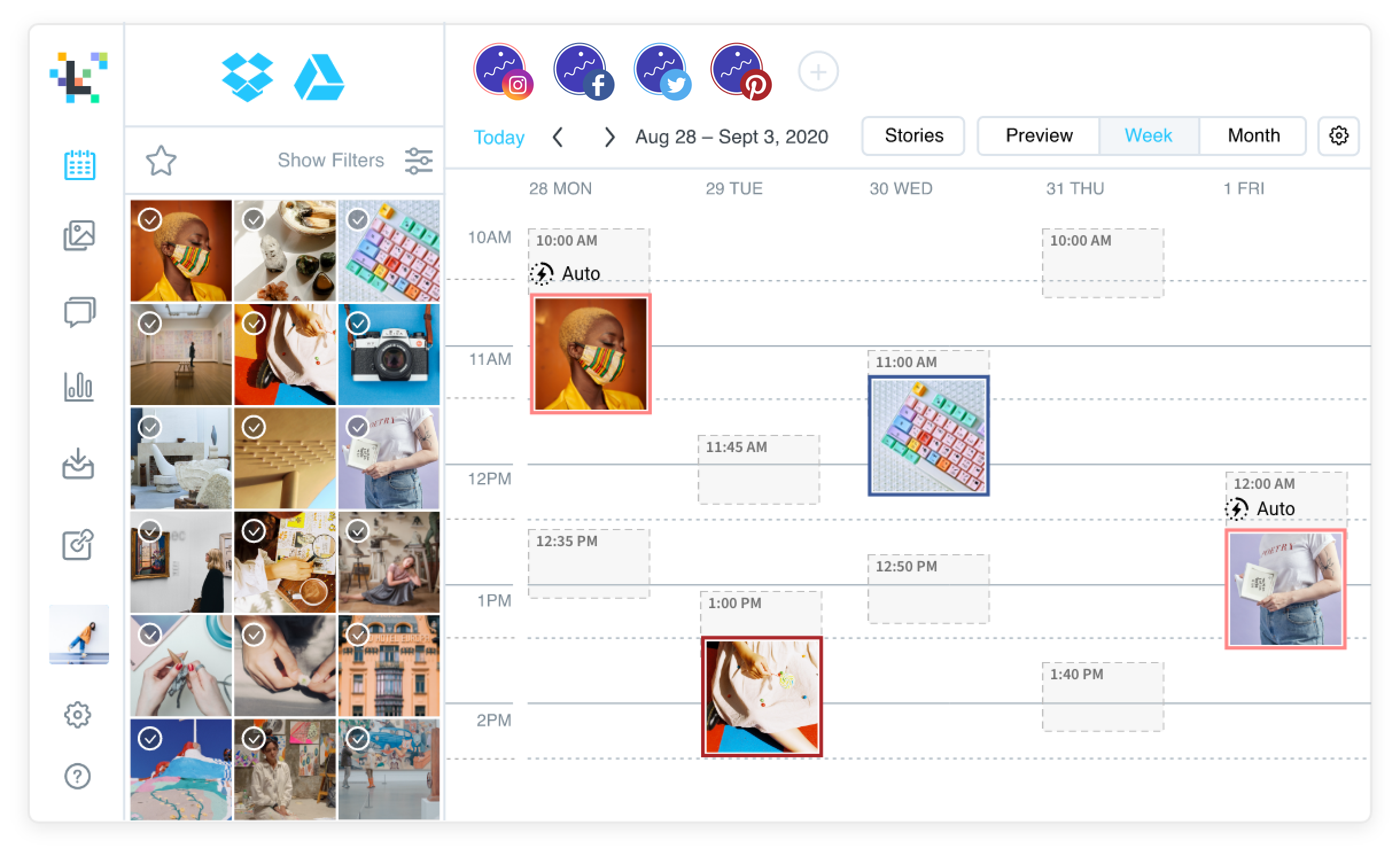 Know when topost
Take the guesswork out of scheduling. Later learns when your followers are most engaged, and suggests the best time for you to post.
Perfect your posts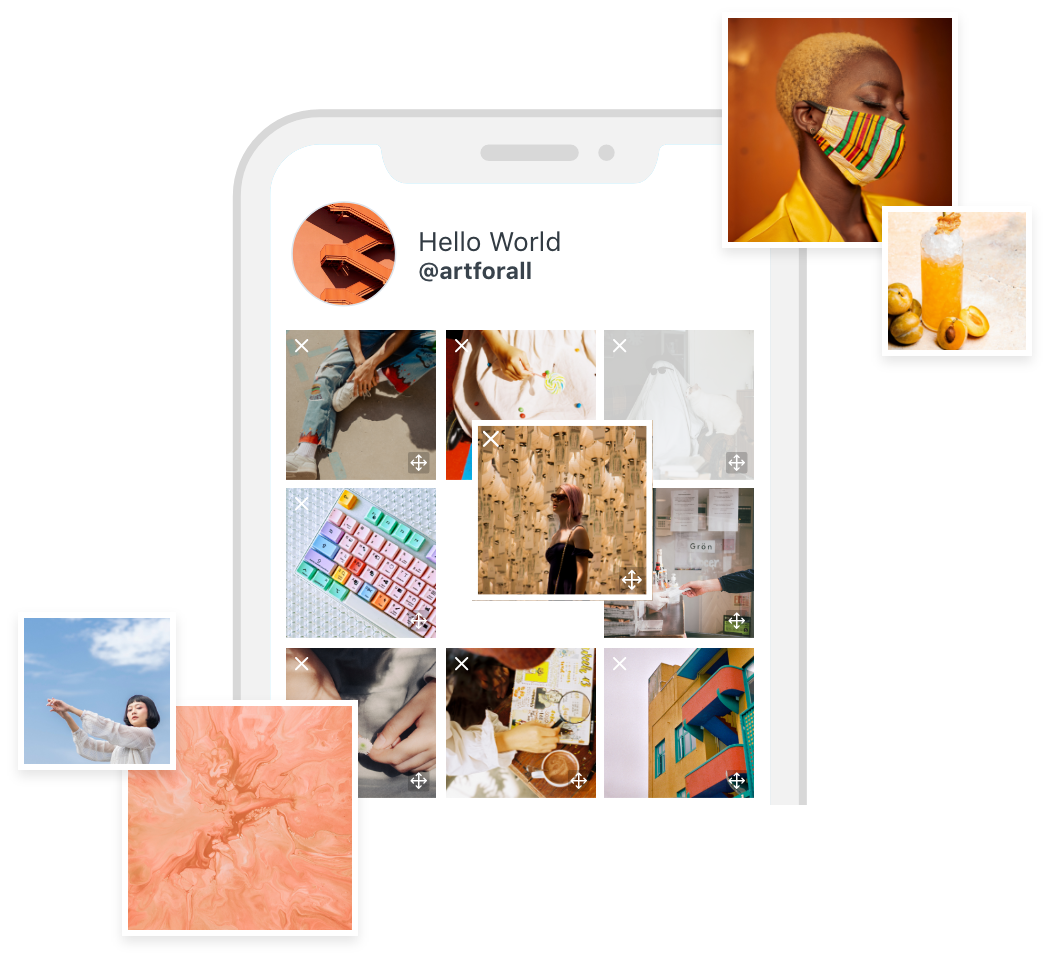 Planvisually
See your content the way your followers do. The visual planner shows you what your Social Media feeds and stories look like, and lets you move content with a simple drag-and-drop.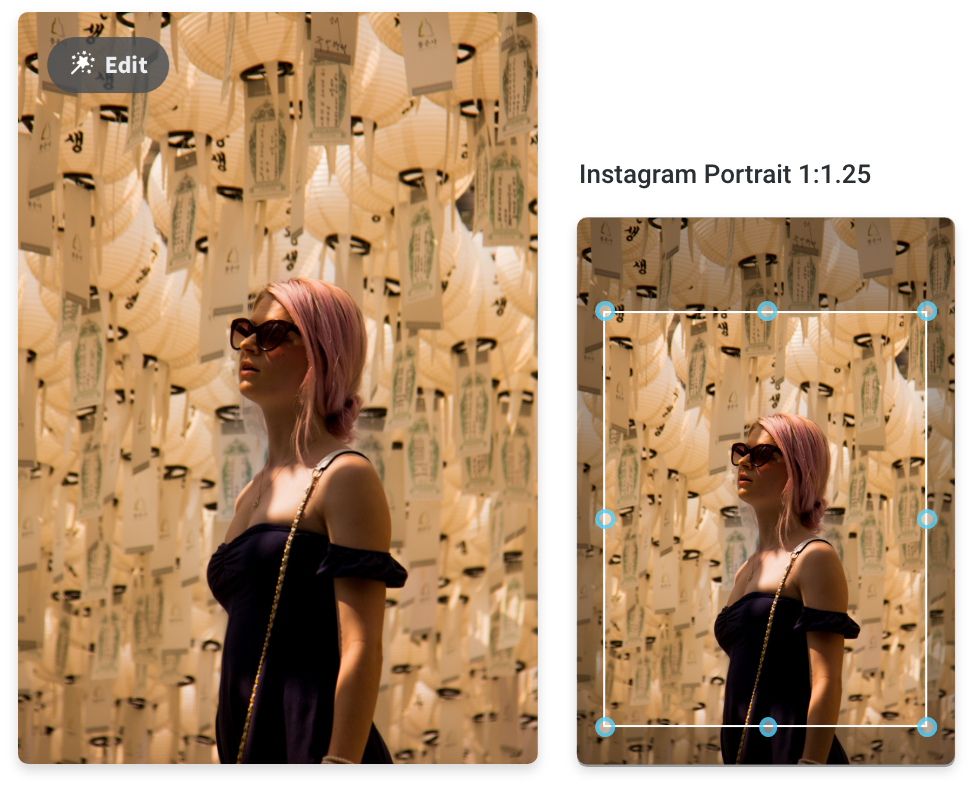 Edit everything in oneplace
Delete your collection of editing apps. Easy-to-use cropping tools, filters, and 10 different fonts make sure your posts are optimized for Social Media and picture-perfect, every time.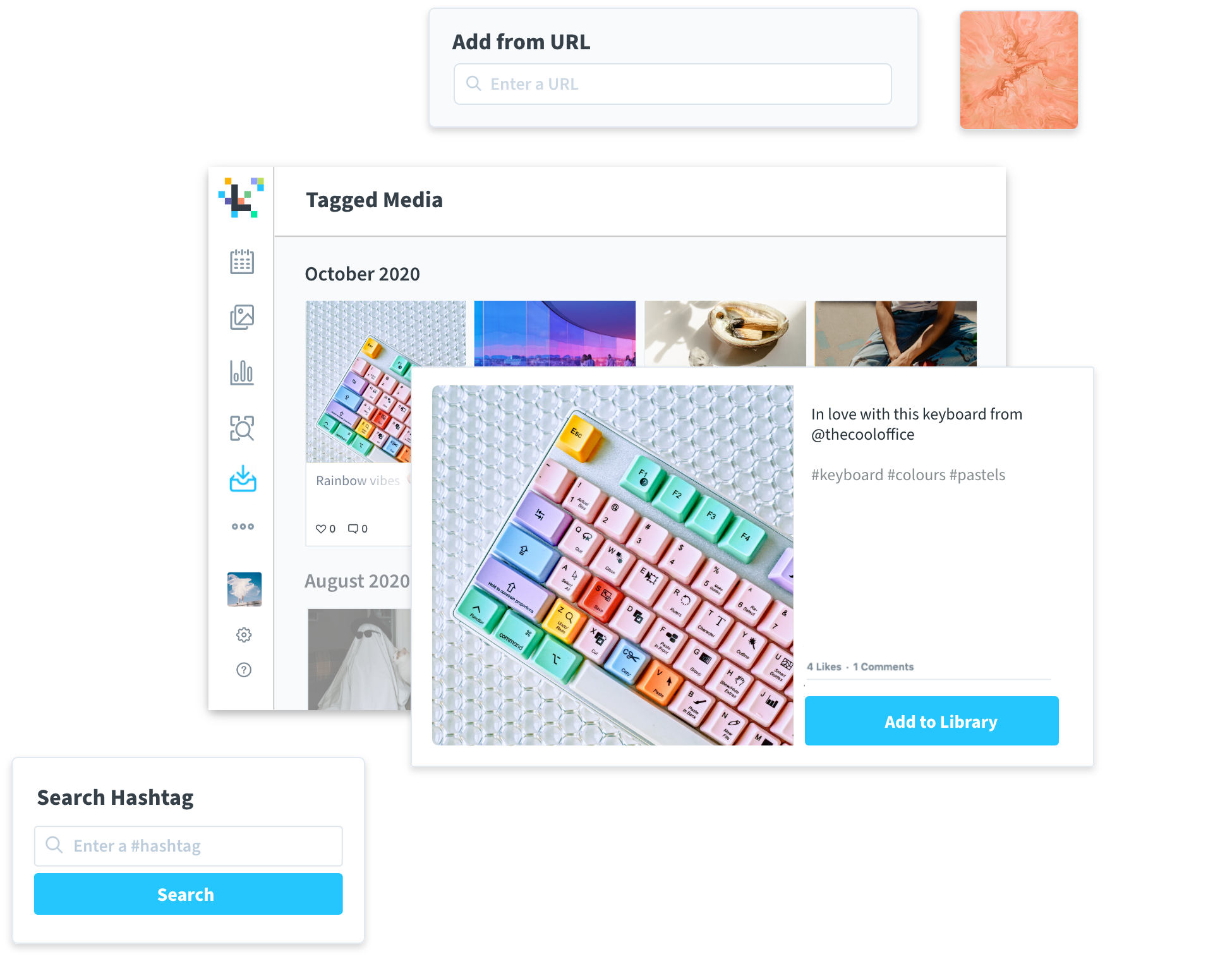 Easily find user-generatedcontent
Let your followers fill your feed. Later makes it easy to find and post quality user-generated content using hashtags, mentions, and tags—even if it's not on Instagram.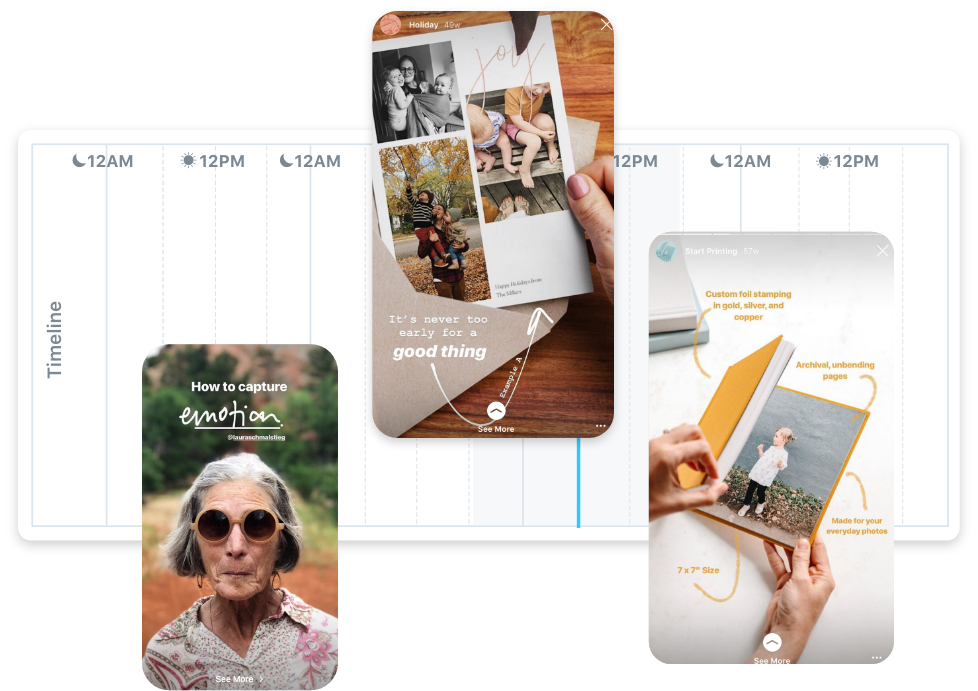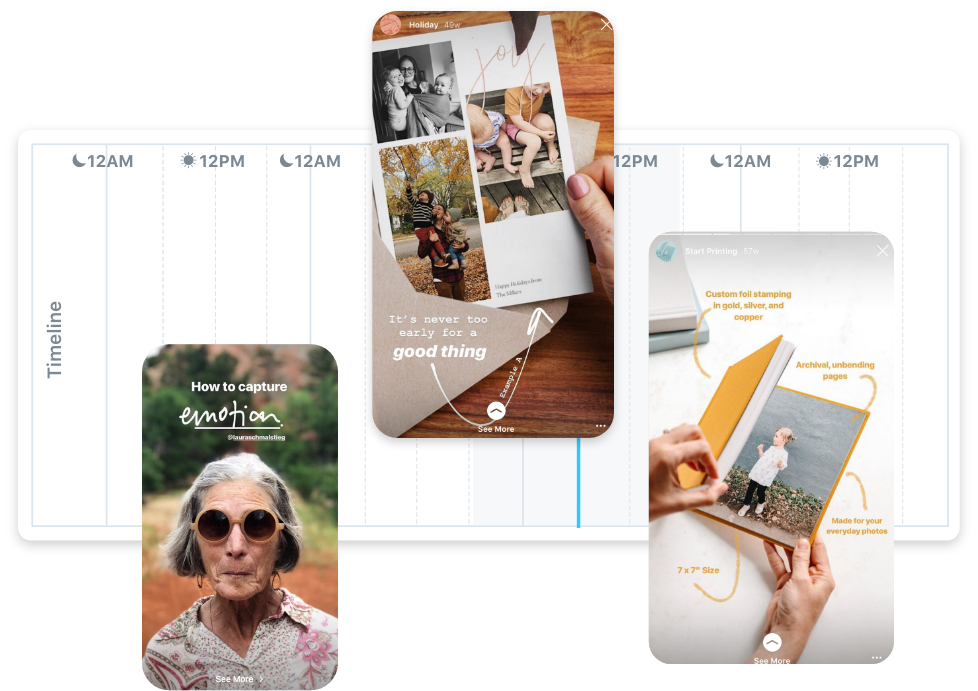 We love using Later because not only does it allow us to visually see our images laid out on a calendar week by week, but it shows us the best time to post.
Megan White, Artifact Uprising

Forget the last minute posts
Pick the Later plan that works for you (and your biz) and watch the likes – and the sales – roll in. Available on Instagram, Facebook, Twitter, Pinterest, LinkedIn, and TikTok.
The best tools, for every platform, right at your fingertips.