How to Get Your First 1000 Instagram Followers
Whether you're new to Instagram marketing or you're starting a new account, learn the steps you can take to grow from 0 to 1000 followers, fast.
LESSON ONE
How to Brand Your Instagram Profile
In this lesson, you'll learn the difference between a personal and business Instagram account and how to brand your profile to attract more followers. You'll also learn how to write an effective Instagram bio, and why Instagram is important for growing your bottom line.
LEARN MORE:
LESSON TWO
What to Post on Instagram to Grow Your Account
Wondering what you should be posting to Instagram? In this lesson, learn about the different content types and the pros and cons of each format. You'll also learn how to create your a content plan and how to develop themes for your strategy.
LEARN MORE:
LESSON THREE
How to Create the Perfect Instagram Post
Now that you have your profile set up and your content plan in place, it's time to post. In this lesson, learn how to optimize each of your posts for maximum exposure. You'll also learn how to choose the best hashtags, how to get more eyes on your post, and the formula for writing captions that convert.
LEARN MORE:
LESSON FOUR
How to Boost Your Engagement on Instagram
When it comes to getting more followers on Instagram, "build it and they will come" is the long way to growth. That's why we're sharing the key methods to connect with the right audience, the do's and don'ts of engagement, and how to use Instagram Stories to stay engaged with your followers.
LEARN MORE:
---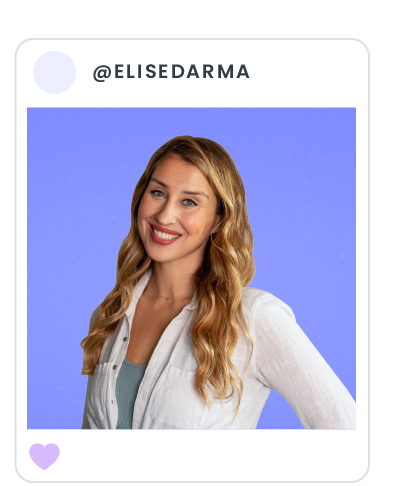 About the Speaker
Elise Darma is an Instagram marketing strategist and educator who specializes in helping business owners scale with Instagram and teaching not-so-Insta-famous people how to make actual, REAL revenue directly from this glorious free app. She has helped 20,000+ people grow their businesses, sell more programs, and build money-making brands. Elise has been featured for her Instagram expertise in publications such as Forbes, Entrepreneur, Brit + Co, Elite Daily and The Everygirl.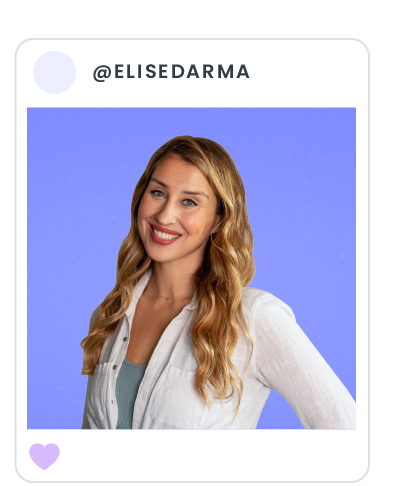 Later is free to use for as long as

you want
The best tools, for every platform, right at your fingertips.