What you'll learn in this guide:
The different types of Instagram marketing campaigns
How to set achievable goals for your campaign
Strategies to promote your Instagram marketing campaign
What Instagram metrics you should focus on
Why Instagram Stories need to be a part of your strategy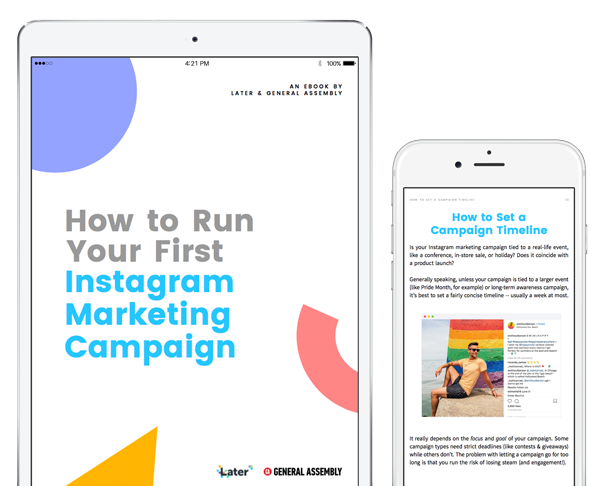 Ready to run your first Instagram marketing campaign?
Enter your details below to download the guide!
About Later & General Assembly



Later is the #1 Instagram marketing platform to help you schedule posts, plan your feed, analyze your performance, and more!




General Assembly is a pioneer in education and career transformation, specializing in today's most in-demand skills.
Crush your social goals.
Again and again.
Pick the Later plan that works for you (and your biz) and watch the likes – and the sales – roll in. Available on Instagram, Facebook, Twitter, Pinterest, LinkedIn, and TikTok.
Create Free Account
Continue as
Free forever. Set up in minutes. No credit card required.